I use the Cubanelle Pepper (also known as the Cuban Pepper, or Italian Frying peppers). They are long, sweet, and taste great raw or baked. You can even add them to your Greek Village salad if you want.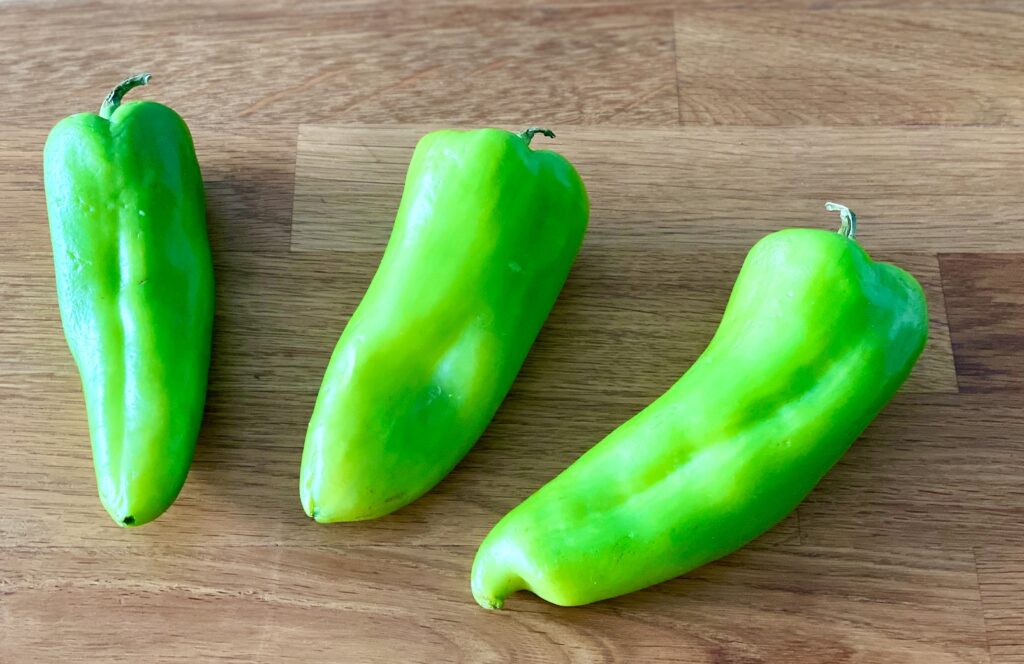 Combine your cheeses and spices in a large bowl. This recipe calls for Kasseri cheese. That is the traditional way of making this dish.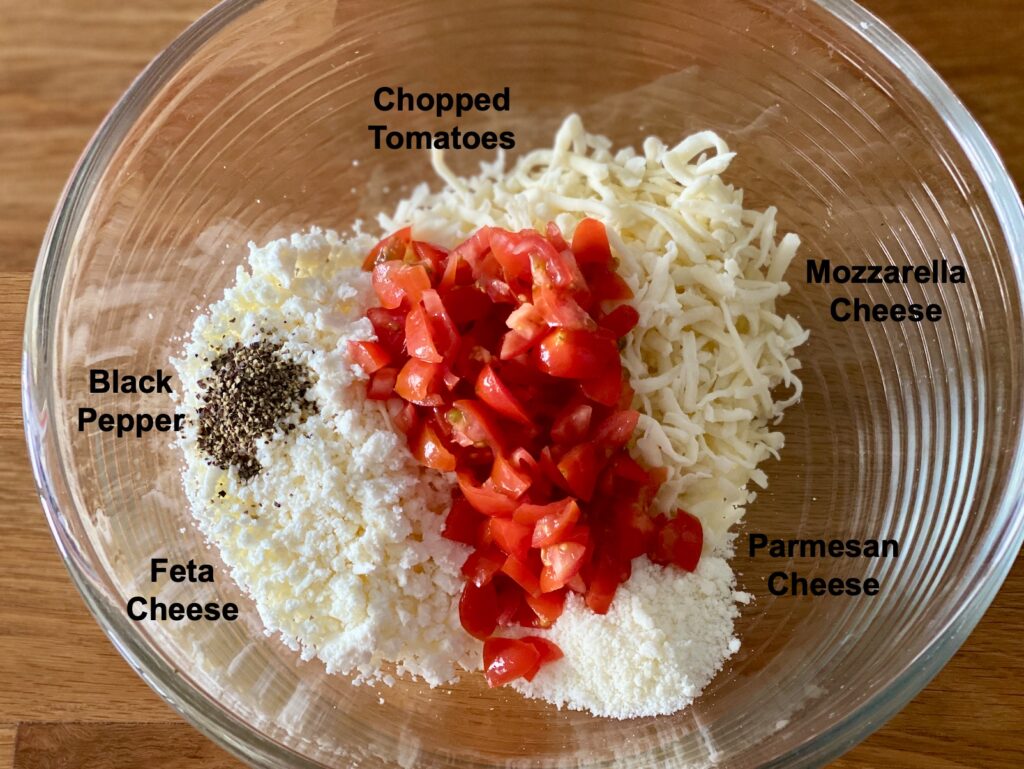 Mix your ingredients, stuff your peppers, and lay down in your baking pan. You can line your baking pan with parchment for easy clean-up. Drizzle with olive oil, add salt and pepper to taste. Bake at 350 F degrees for 1 hour.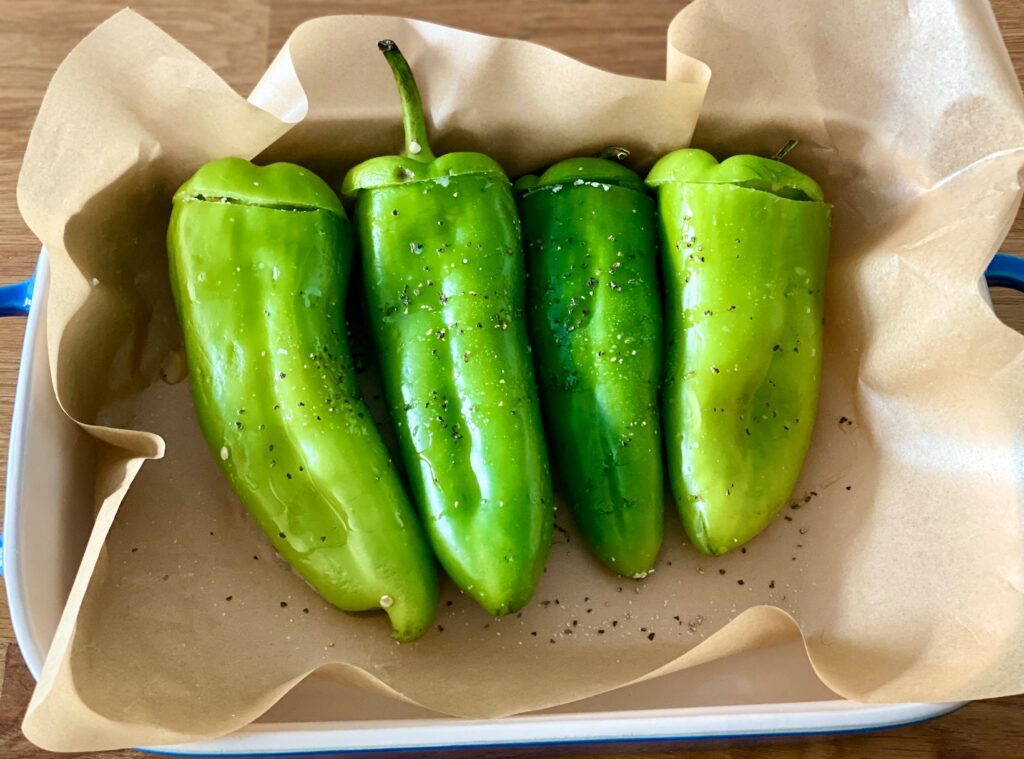 Although eaten throughout Greece, I believe this comes from the Messenia region of Greece. This is the southwestern part of the Peloponnese peninsula. Kalamata city (and Kalamata olives) are part of Messenia.