For those of you that have been to a Greek Festival in the USA, UK, Canada, Australia, or any other country with a large Greek population, you probably tried Spanakopita or Greek Spinach Pie. There are numerous variations of this pie based on the individual household and each region of Greece.
Different versions
This version is my mom's version but I had to figure out a way to make it Keto-friendly. The traditional pie uses homemade phyllo dough which is made from flour. I could not find a simple and easy method using coconut or almond flour, so I decided to cheat by using store-bought low-carb tortillas.
The other secret is to always use fresh spinach. You could use frozen, but it just tastes so much better with fresh spinach.
First, let's talk about the top and bottom layer dough. Those who eat Spanakopita in the USA, they most likely will have it with store-bought phyllo pastry dough. However, those who have visited Greece will know that this pie is made with homemade dough, which is a bit thicker than phyllo dough. This recipe is an adaptation of the Greek Spanakopita found in Greece.
The Keto Dough
In order to achieve this dough, I am using store-bought low-carb almond tortilla wraps. If you have time, go ahead and make them at home. However, to make this recipe a bit easier, I use the store-bought kind. My favorite brand is Siete which is found in most WholeFoods or Amazon.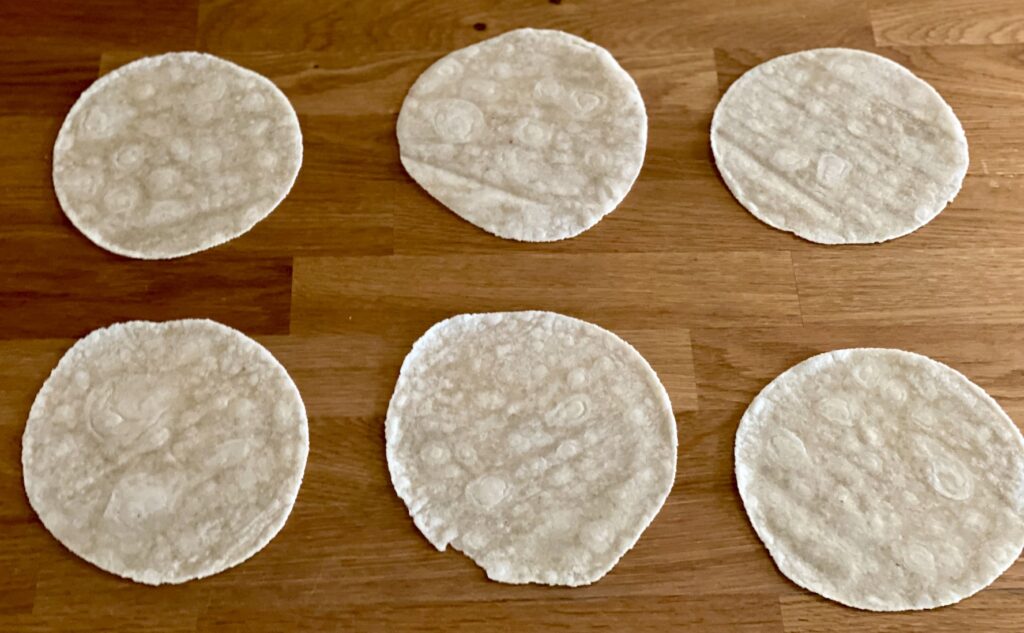 I also have to pan-fry the tortillas for about 30 seconds on each side, otherwise, they don't crisp up in the oven during the baking process.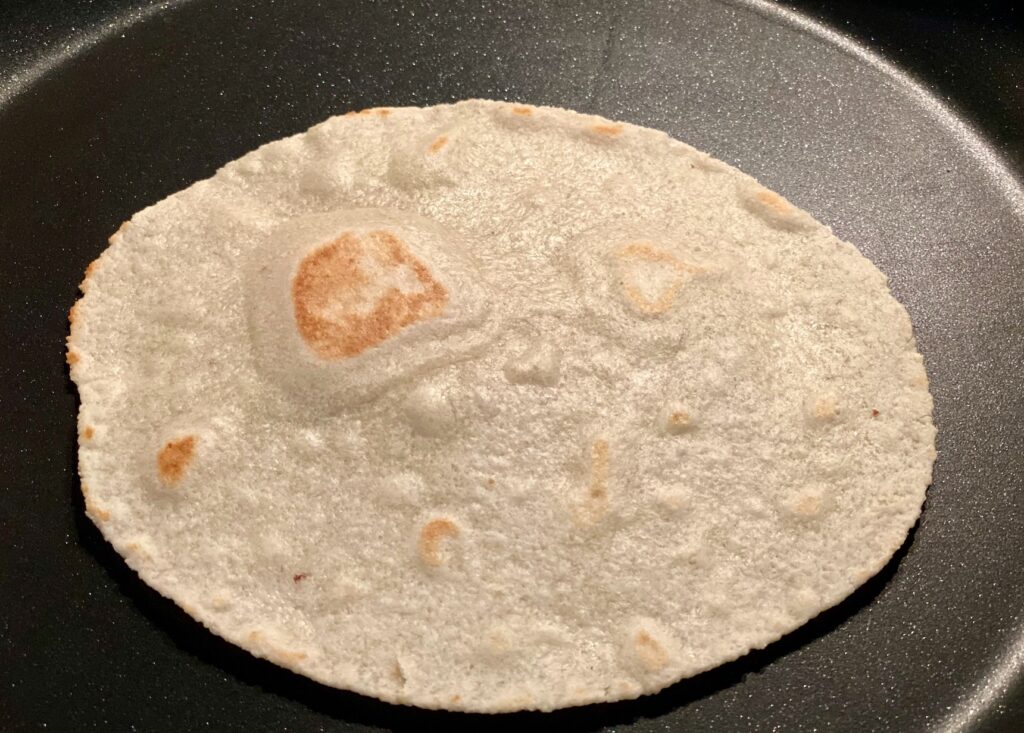 Then, comes the magic. In order to really make the pie appear and taste as close as possible to the original version, I make a mixture of eggs, olive oil, and Greek yogurt that I add to the top layer in order to seal the pie. The presentation and taste are out of this world.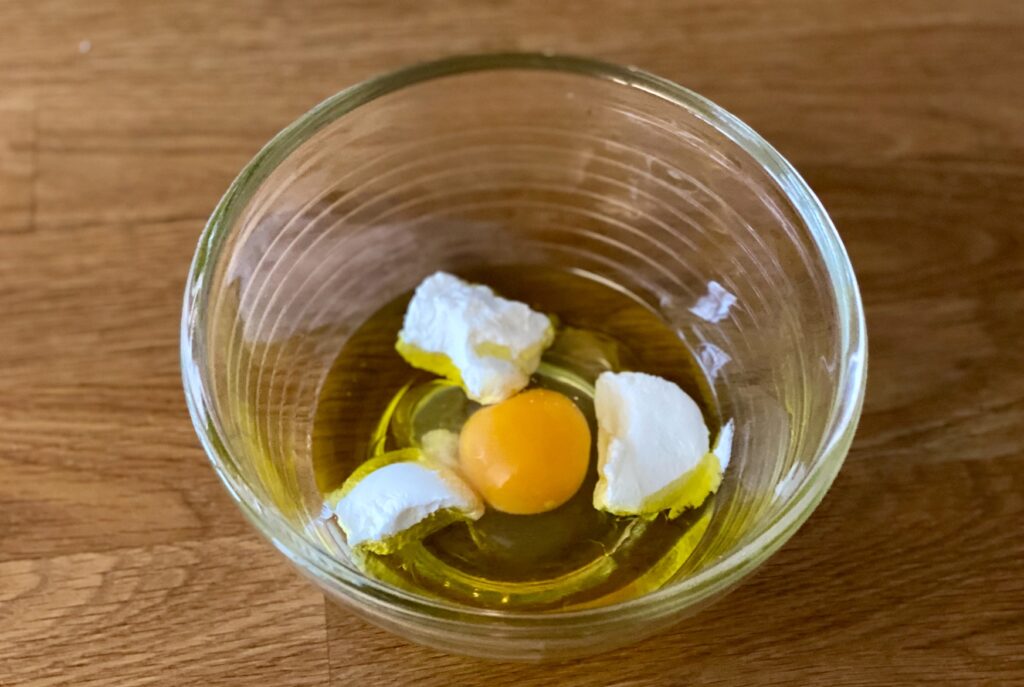 Second, let's talk about the filling. The word Spanakopita is a Greek compound word made from "Spanaki" (Spinach) and "Pita" (Pie). When you say Spanakopita in Greece, it is that: Spinach pie only. However, in the USA we have come to know Spanakopita to be a mixture of Spinach and Feta Cheese. In Greece, if you want Spinach and Feta Cheese, then you have to ask for SpanakoTYROpita. Which is a compound word for Spinach + Cheese + Pie.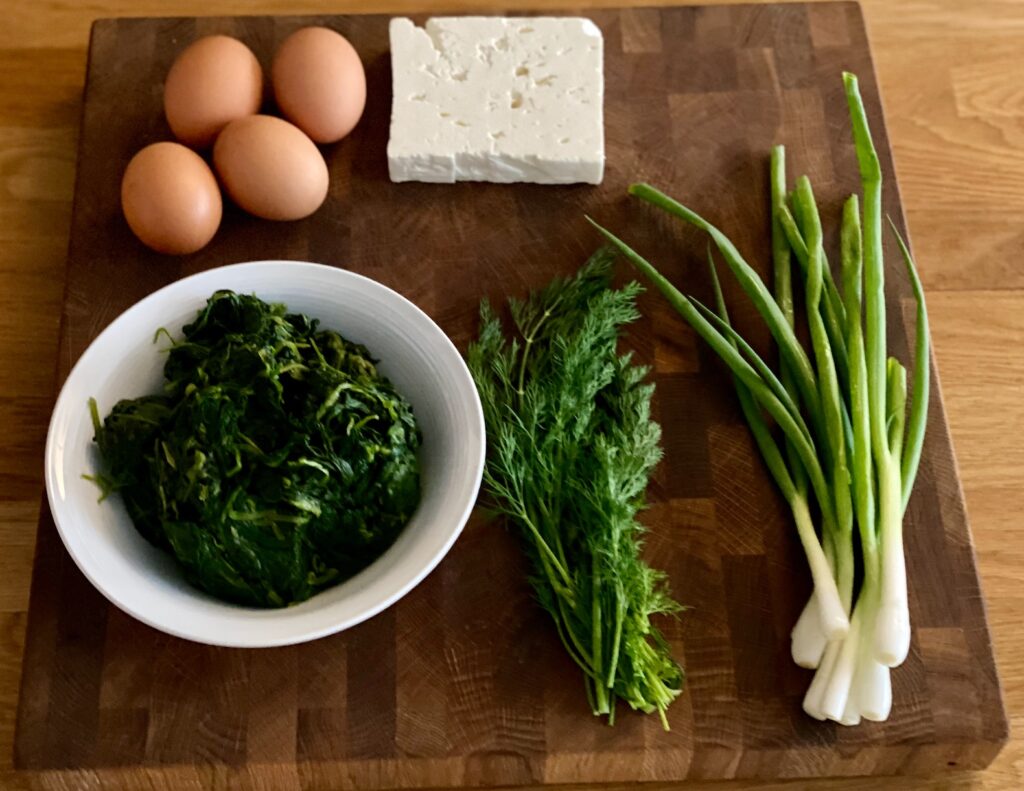 Most recipes I see in the USA use a ration of 1 lb. spinach to 1 lb Feta cheese. You could add more of course if you love Feta. Some use no onion or yellow onion, but most Greek homes will use green onions. Fresh dill is also an addition that varies from home to home.
This version uses ample fresh dill; however, you could add more or less. There is another pie I make using wild field greens like Chicory and Dandelions where I add more dill, fresh fennel fronds, and fresh chervil. Chervil is a cousin of parsley and is found wild across the hills of Lesvos and pairs well with this type of pie. I'll be posting that recipe soon.
You need to saute your spinach and green onions first. While you let that cool, you prepare the rest of the ingredients.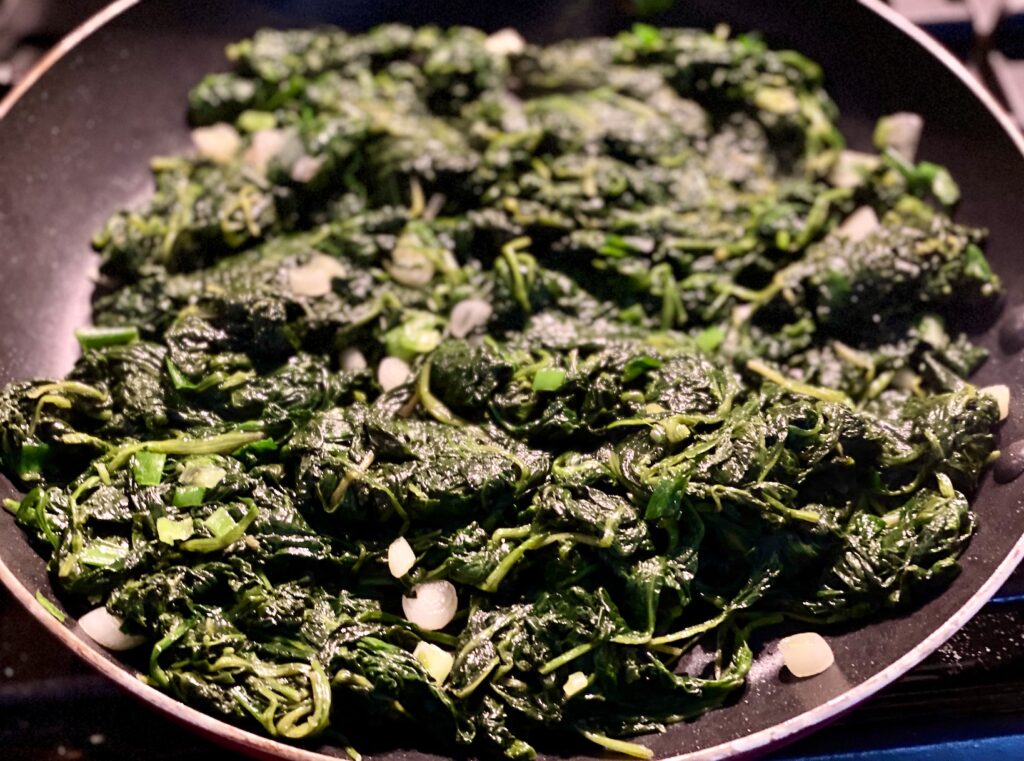 After your spinach and green onions have cooled, combine them with the feta cheese and the lightly beaten eggs.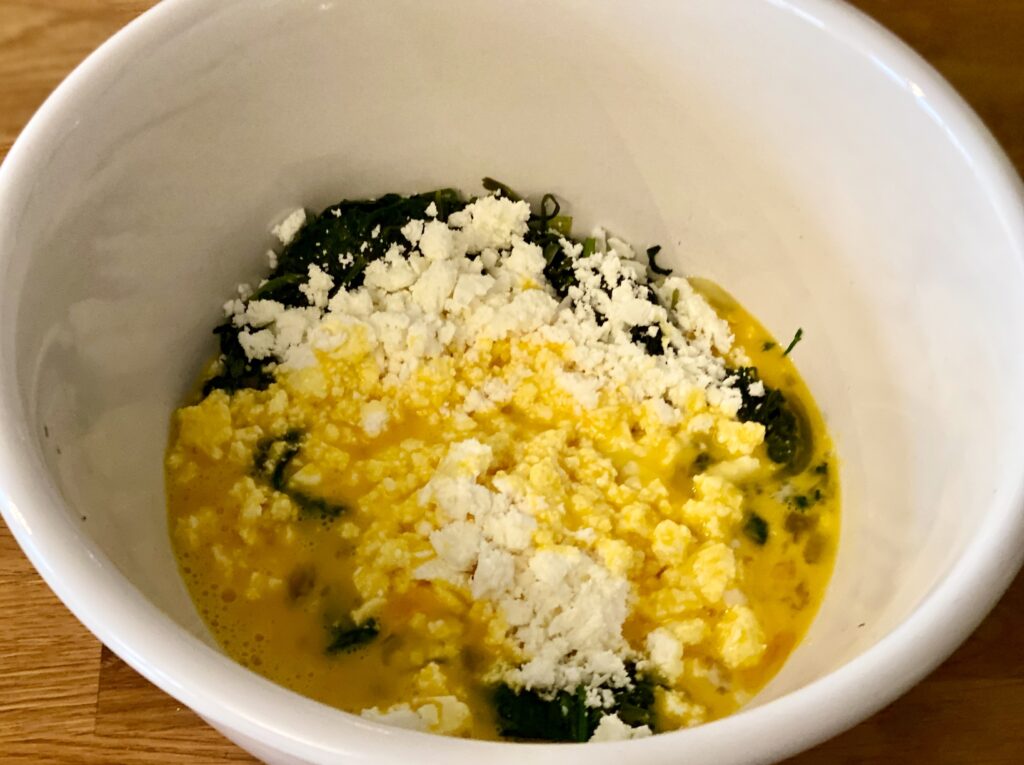 In order to fill the bottom of the baking pan with a complete layer of almond tortillas, you will use 3 tortillas: 2 whole tortillas and 1 cut up into pieces, like this: You cut them so you can fill all the gaps since 2 round tortillas will no fit perfectly into a rectangle pan.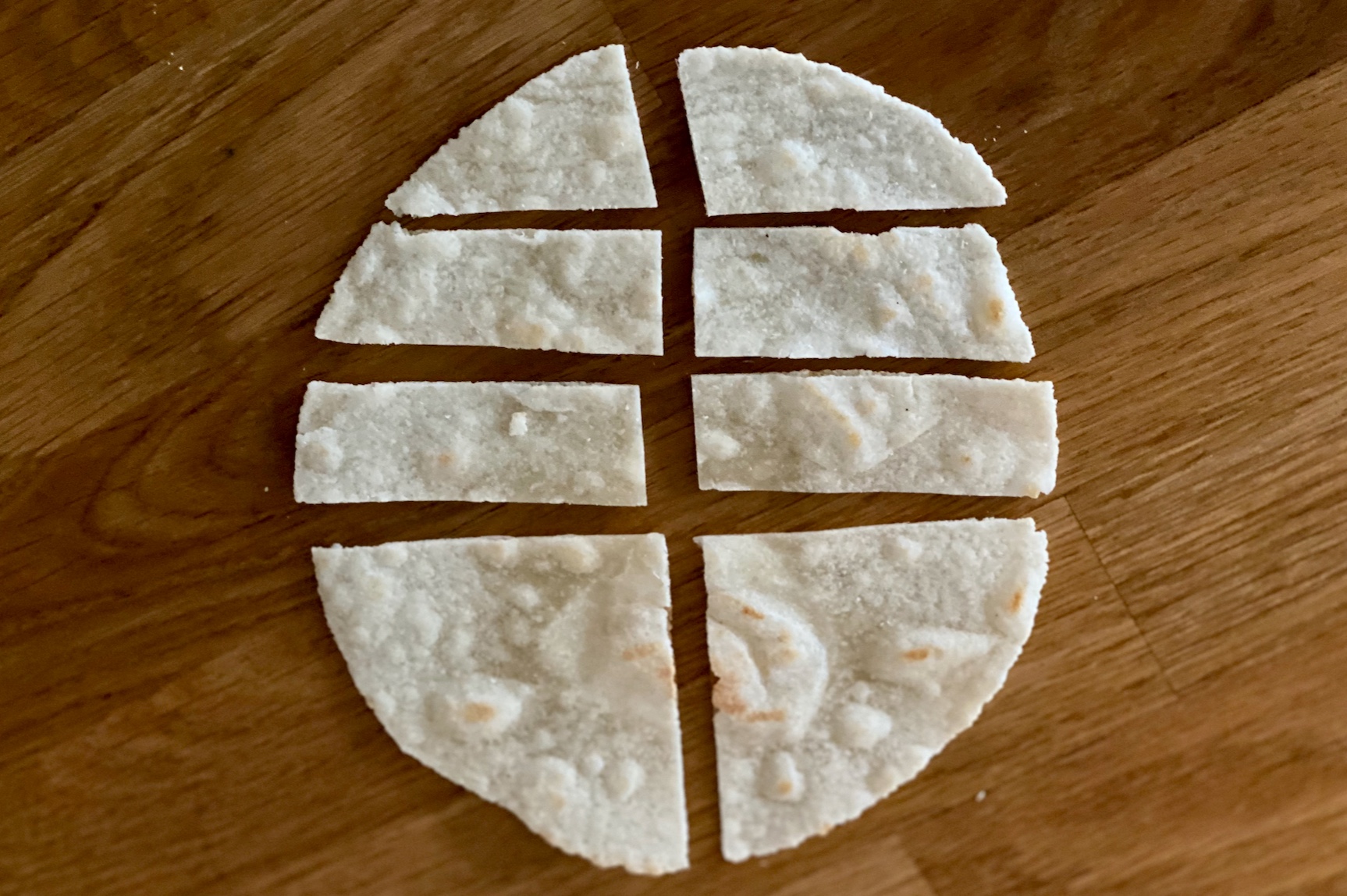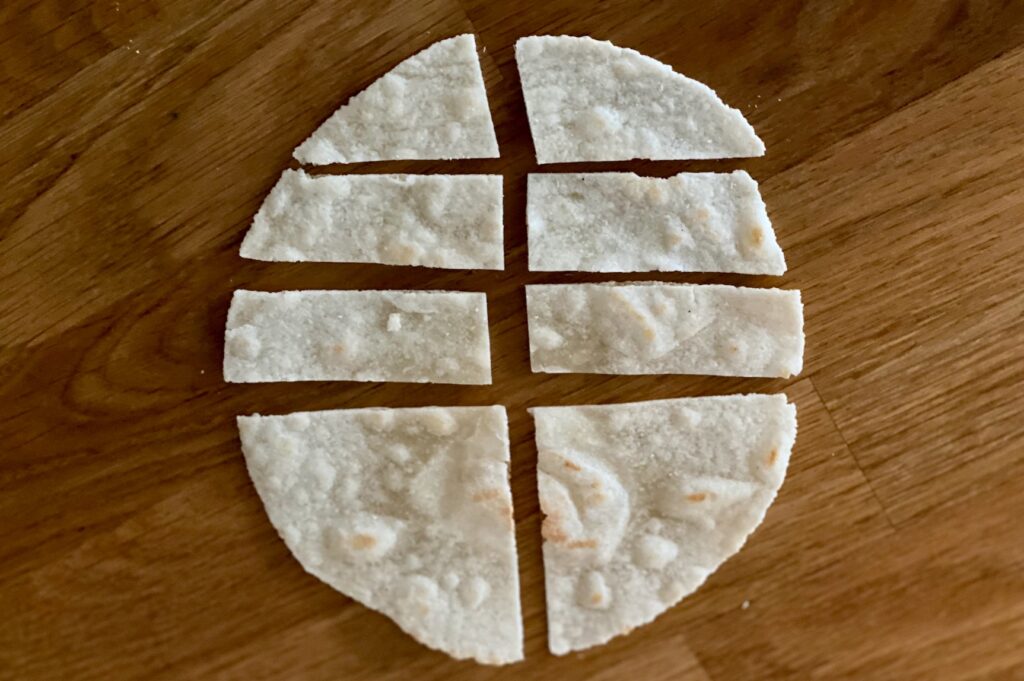 Either brush your pan with olive oil or use cooking spray to grease the bottom and sides of your 9 in. x 13 in. baking pan. Begin the layering process.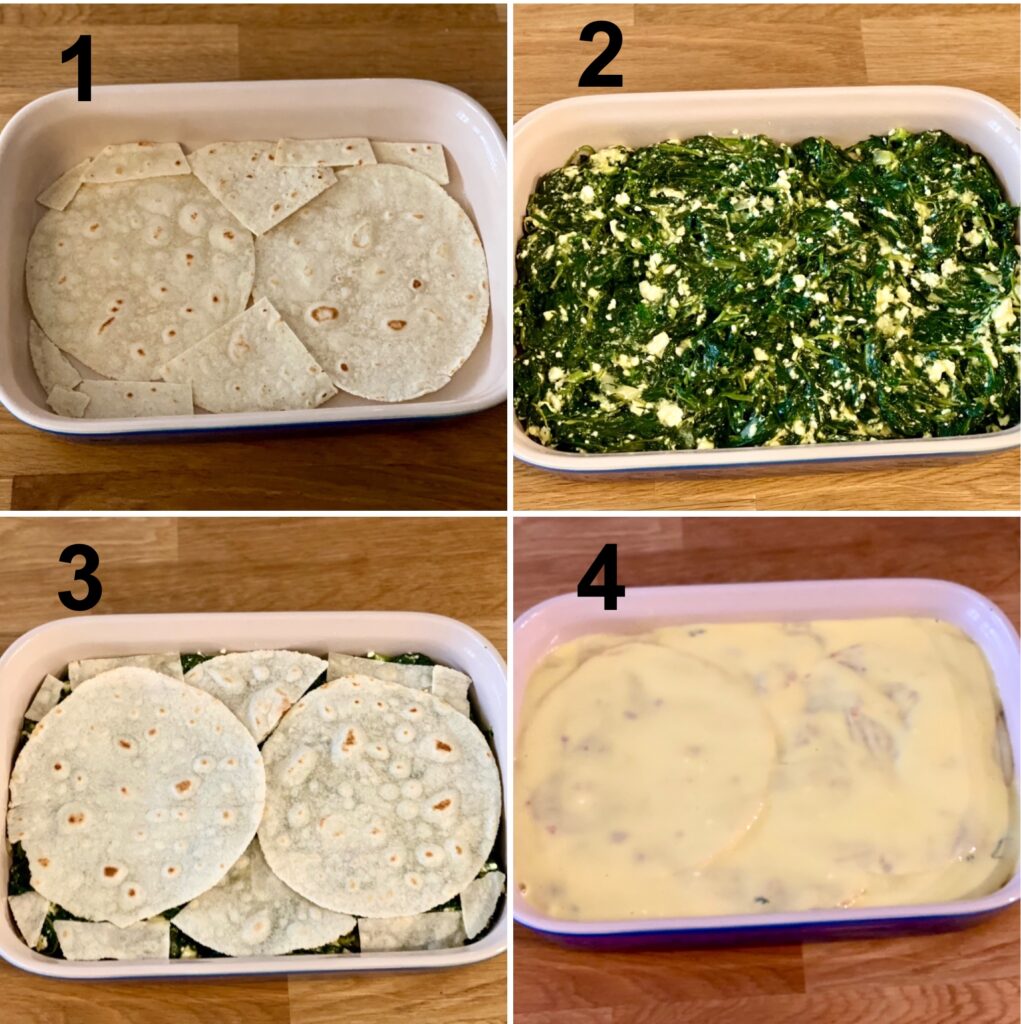 Add your almond tortillas ensuring all surfaces are covered.
Add your spinach and cheese mixture.
Add the top layer of almond tortillas.
Add your egg, olive oil, and Greek yogurt mixture.
Bake until golden brown. Let it cool for about 20 minutes before you score it into small squares. My 9×13 pan usually yields about 24 pieces. If you are serving it as a side dish, cut it into 12 pieces; and if you are serving this as the main dish, then cut it into 6 large pieces.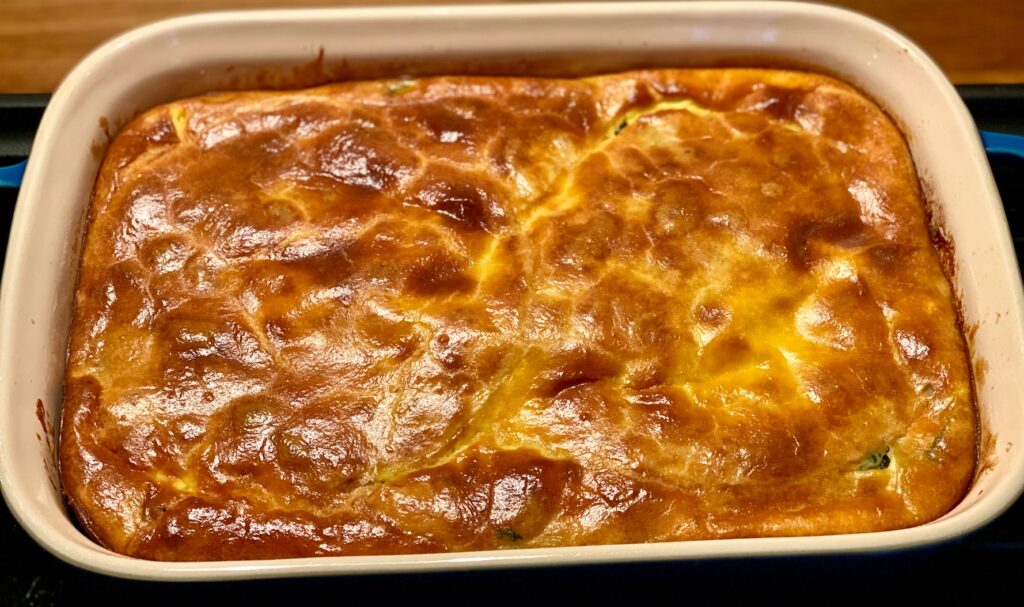 I hope you enjoy this pie as much as I do. You can eat this hot right out of the oven, warm or room temperature, or cold.