Have you ever had Delicata squash? It is one of the best-tasting squash I have ever heard. It is easy to make and enjoy because you can eat this squash with the peel. You don't have to peel this lovely squash!
These usually come out in early fall, and go up until early winter. Of course, you can still find them during the middle of winter, but the best ones come out in early fall.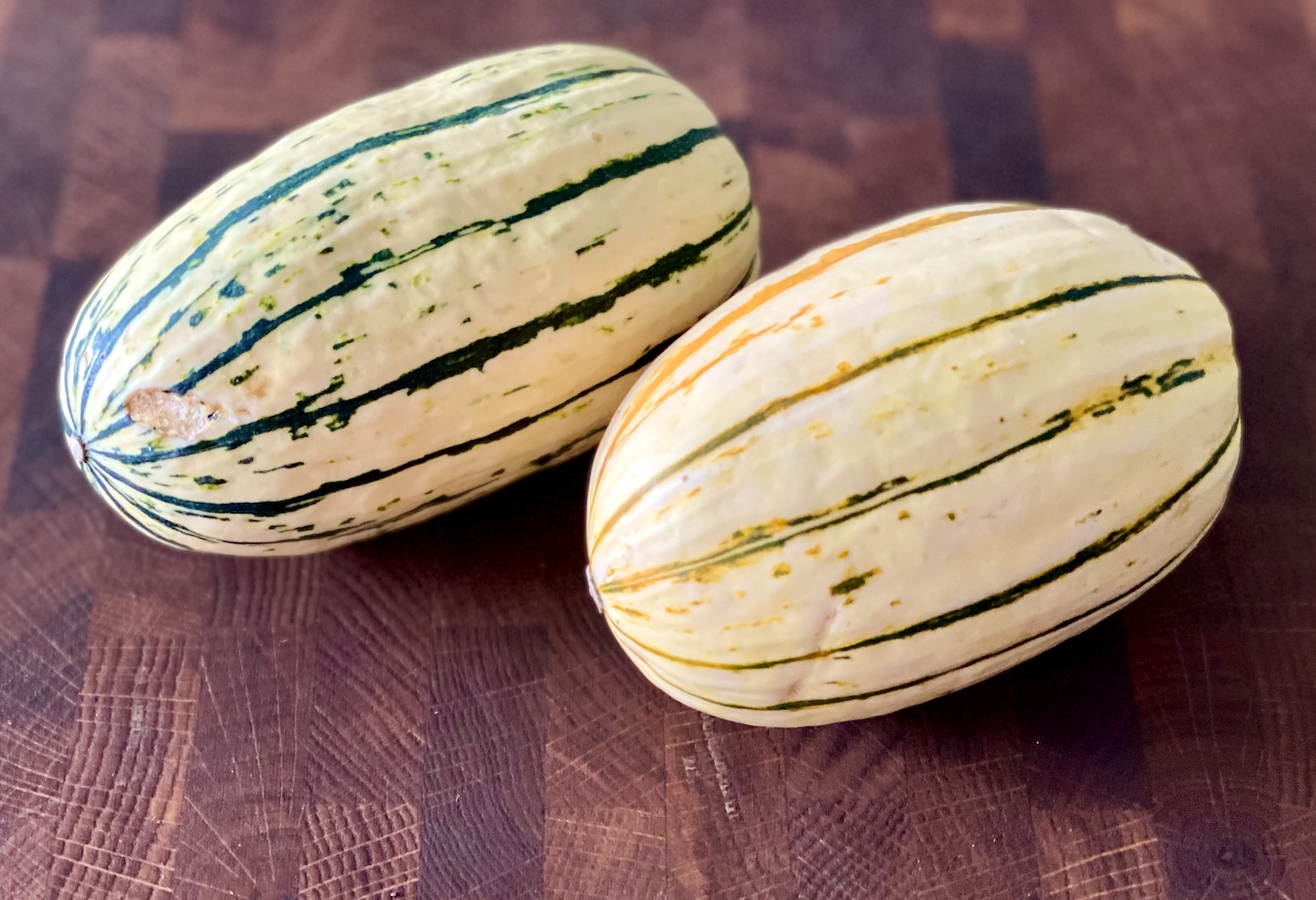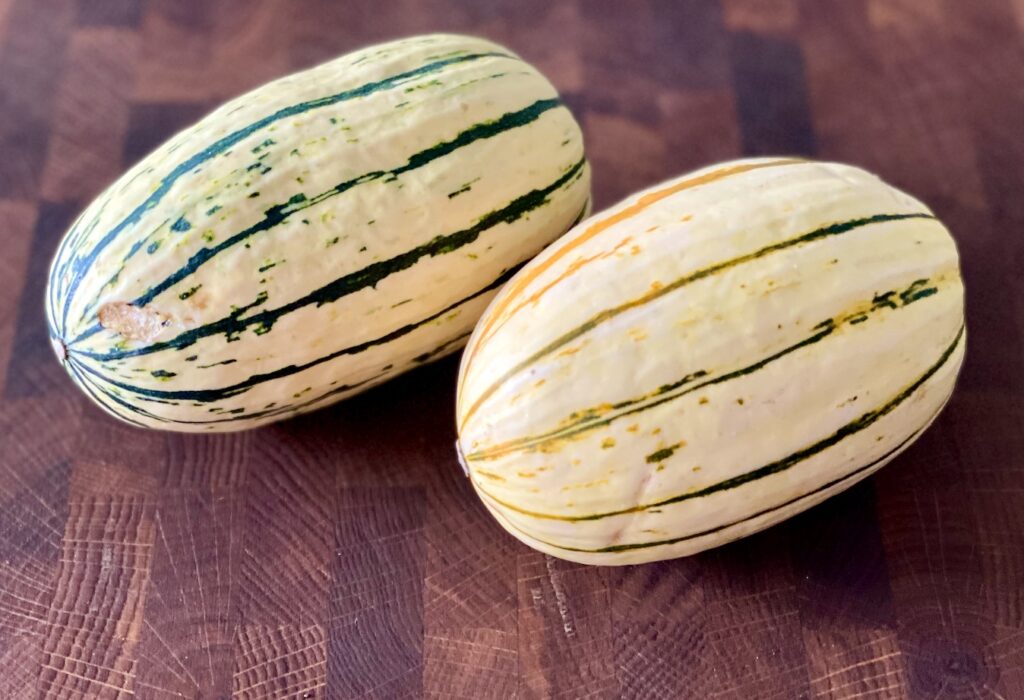 Here is how I cut and slice them.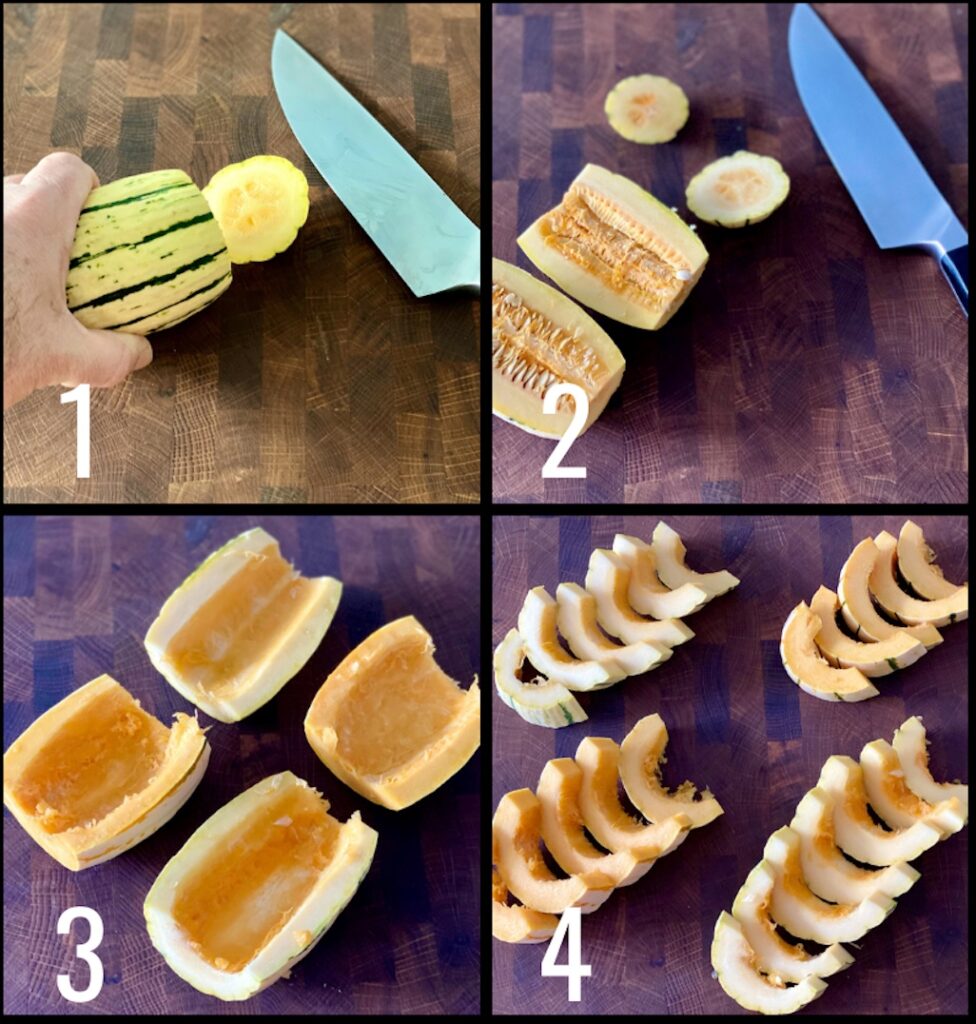 I then arrange them on a large baking sheet with parchment paper. I drizzle olive oil and I sprinkle salt and freshly grated pepper to taste.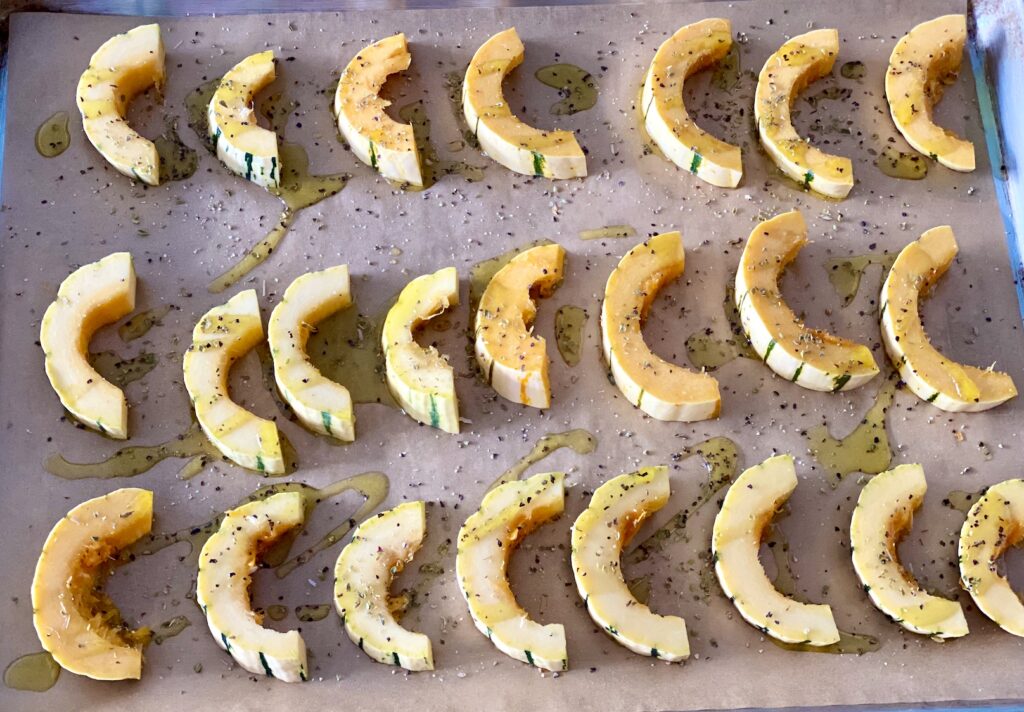 After roasting them for about 30 minutes they come out golden brown and delicious. I add crumbled feta and chopped parsley for the most amazing Greek-inspired winter squash dish ever!