This fish soup recipe has deep roots in my family going back over 100 years. My paternal grandfather was in the fishing business on Lesvos Island. He had a fishing trawler and the Aegean Sea was his office.
Although his exact birth year is not known for sure, we believe it was around 1887. My grandfather Ignatios, I'm honored to have his namesake was a good businessman during an era of 2 wars and the Greek-Turkish population exchange. Having a boat during the war was beneficial as our family always had food. My family was fortunate and blessed because of my grandfather and his business. (Check out the story of Greek Keto here)
In order to catch the freshest fish, they would start early, before dawn in order to bring back the best fish. They would also go on longer journeys depending on the type of catch. During these trips, they would bring food with them that was not perishable. Ingredients that could last without refrigeration were onions, carrots, potatoes, olive oil, vinegar, salt, and pepper.
I remember my father saying the most basic fish soup, or Kakavia would be fish, onions, potatoes, and carrots if they were lucky. Otherwise, they would rely on a variety of different fishes to enhance the taste.
They would use the freshest fish they caught that day to make the most delicious fish soup ever. The key would be to use multiple types of fish that would create the most amazing taste.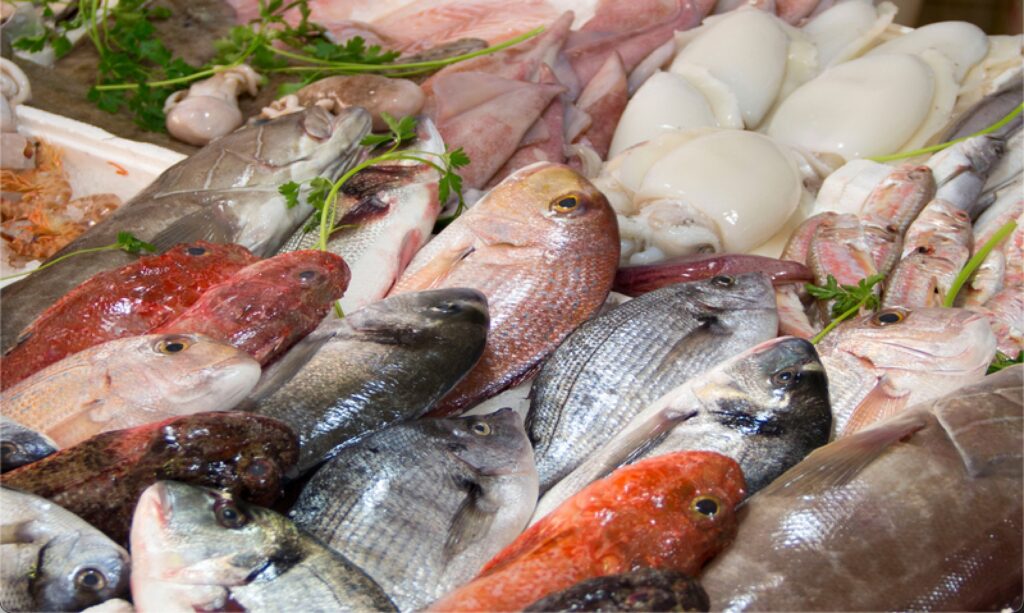 I'm keeping things simple by using boneless fish filets, however, you can use the whole fish if you prefer. Ask your fishmonger to remove the scales, and to remove the intestines. This recipe is a simple fish stock that can be used for other types of soups like Shrimp or Lobster Bisque.
I start by boiling carrots, celery, onions, black peppercorns, sea salt of course, and a bay leaf.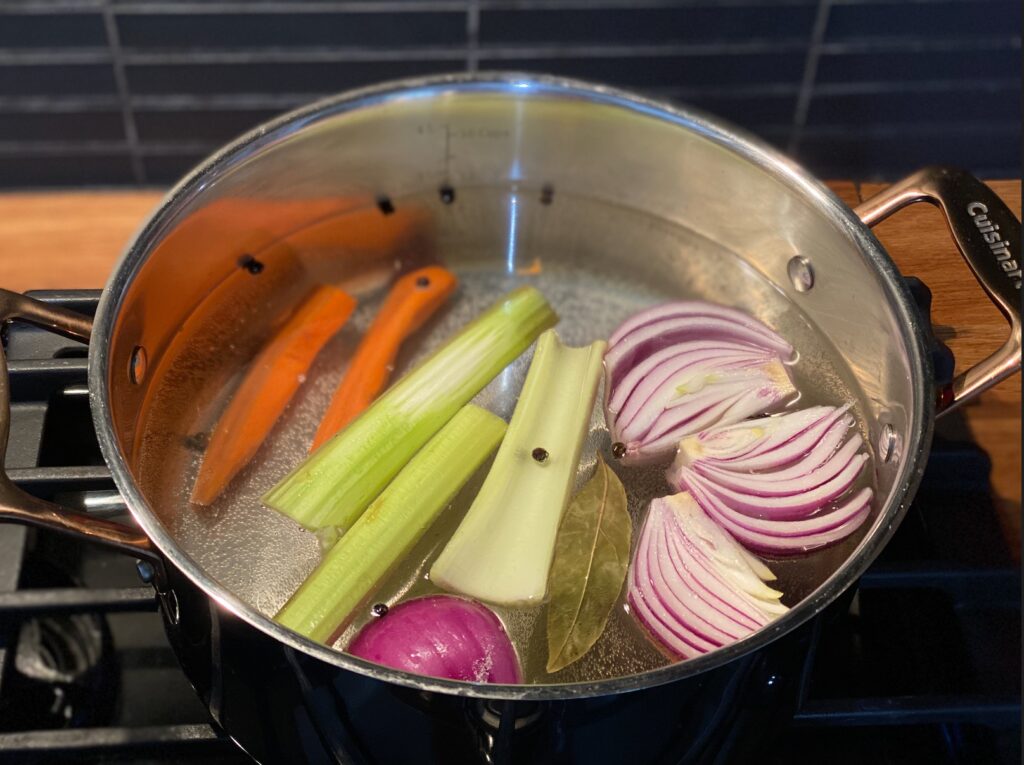 The end result is a flaky, buttery fish that is so simple, yet has an amazing taste. Just add olive oil, freshly squeezed lemon juice, salt, and black pepper, and you have a humble meal.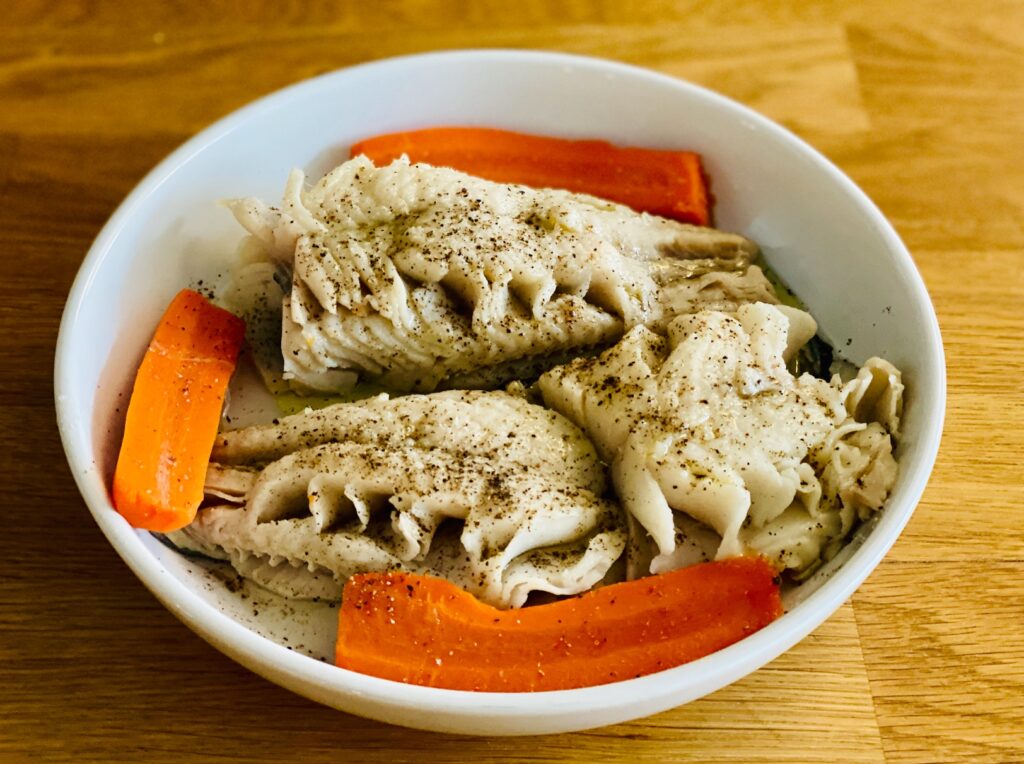 The Bouillabaisse or the broth is also simple and delicious. To fully taste and feel what the old fishermen experienced, add some red wine vinegar instead of lemon, salt, & black pepper and enjoy this amazing and simple soup.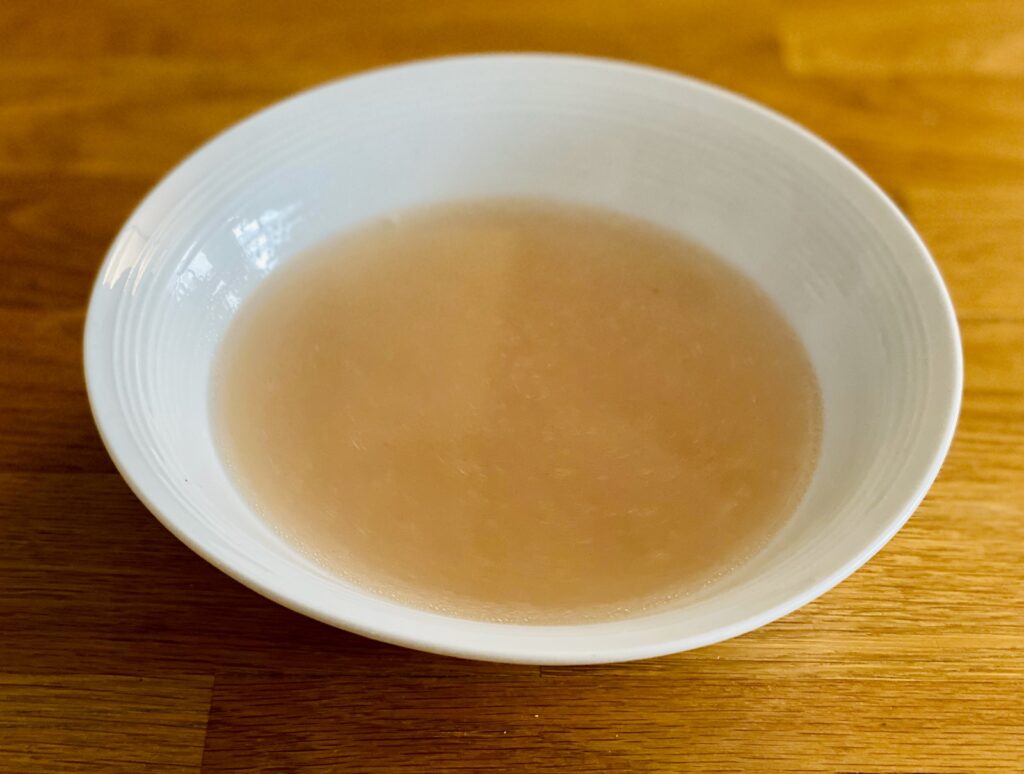 You can combine the fish and soup, but for some reason, I enjoy the fish in a separate dish which allows me to enjoy this wholesome, simple and humble soup.