I make this dish at least once every two weeks. The setup is quick and it allows you to do other chores around the house while it bakes. Yes, it takes about 1 hour at 350 F degrees but is well worth it.
This delicious combination of roasted bell peppers and Italian sausage can be eaten alone or made into a sandwich. Use your favorite Keto bread or tortilla of choice. You can also use chicken-based or beef-based sausage if you don't eat pork.
Chop your bell peppers, onions, and garlic. Lay all your vegetables in your baking pan.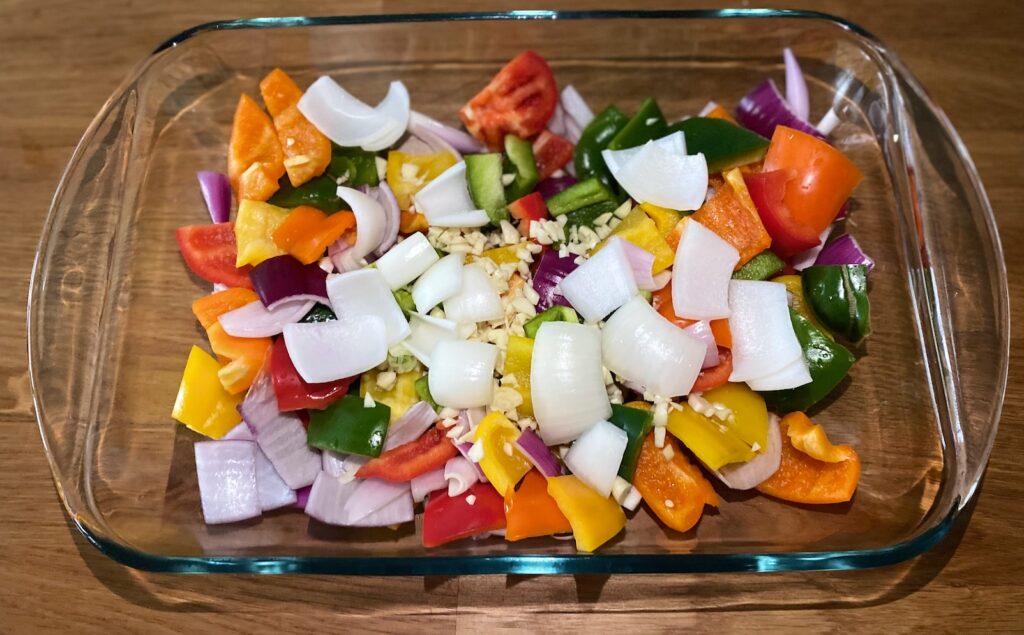 In a bowl, add your olive oil, wine, salt, pepper, paprika, oregano, and Aleppo pepper flakes (option) in a bowl and whisk until combined.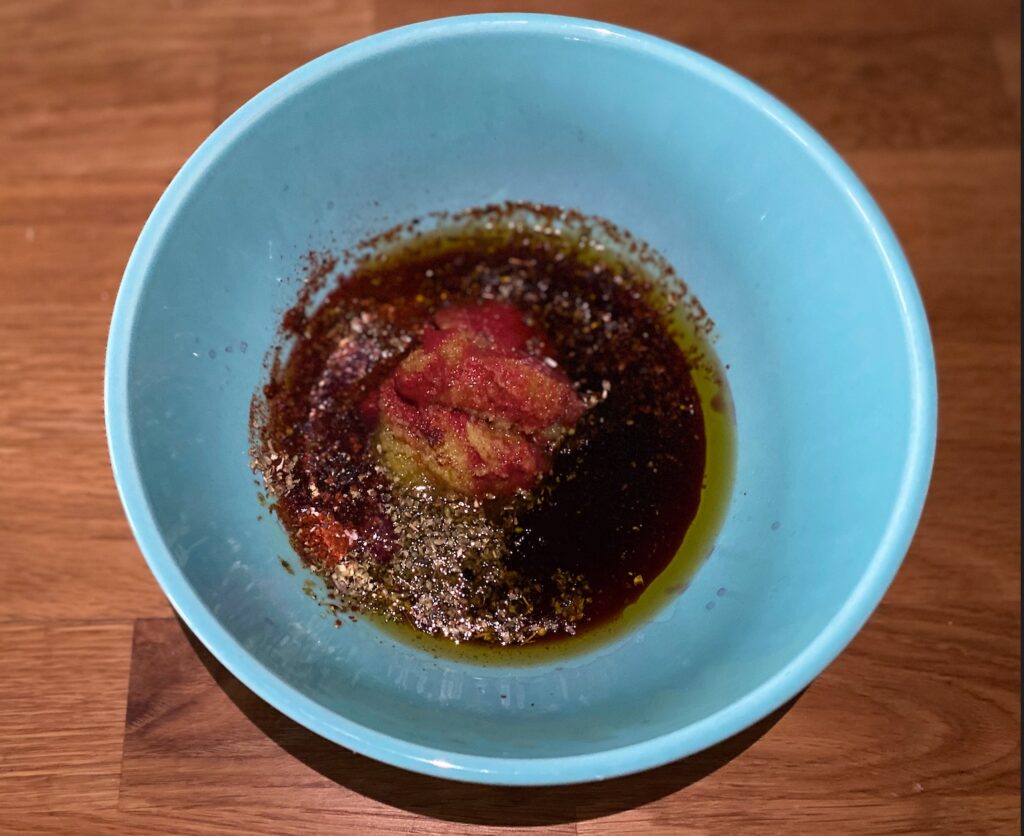 Then drizzle all over the vegetables, and mix until combined. Add your sausages and bake for one hour until your sausages and bell peppers are browned.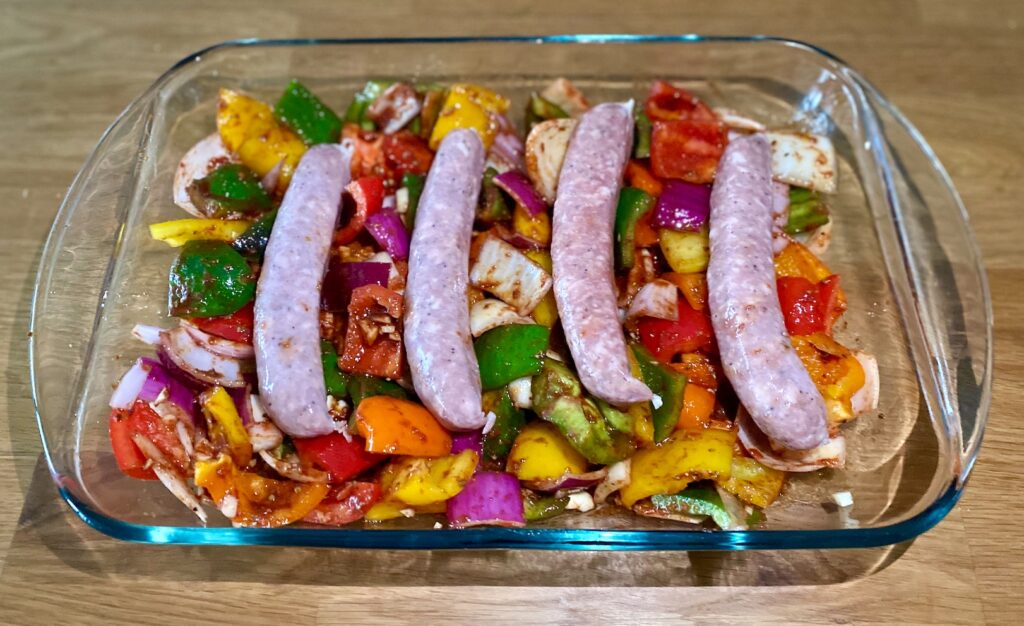 Enjoy these delicious roasted sausages with bell peppers!