I call this my "foundational" recipe because this recipe uses 3 simple ingredients: salt, freshly ground black pepper, and extra virgin olive oil.
Have you ever tried roasting boneless, skinless chicken breast? No Thank You! Here's what I do, and you will love the result.
I choose bone-in, skin-on chicken breast. I then roast the chicken breast as is, and it's not until I'm ready to plate the chicken that I remove the skin. What is left behind is succulent and juicy chicken breast that is out of this world. You see, the bone on the bottom, and the skin on the top, trap the moisture in the meat which truly offers you a tender and moist chicken breast.
Line a baking sheet with parchment paper. Lay your chicken breasts skin side up. Add your salt, pepper, and olive oil and roast in a pre-heated 425 F degree oven.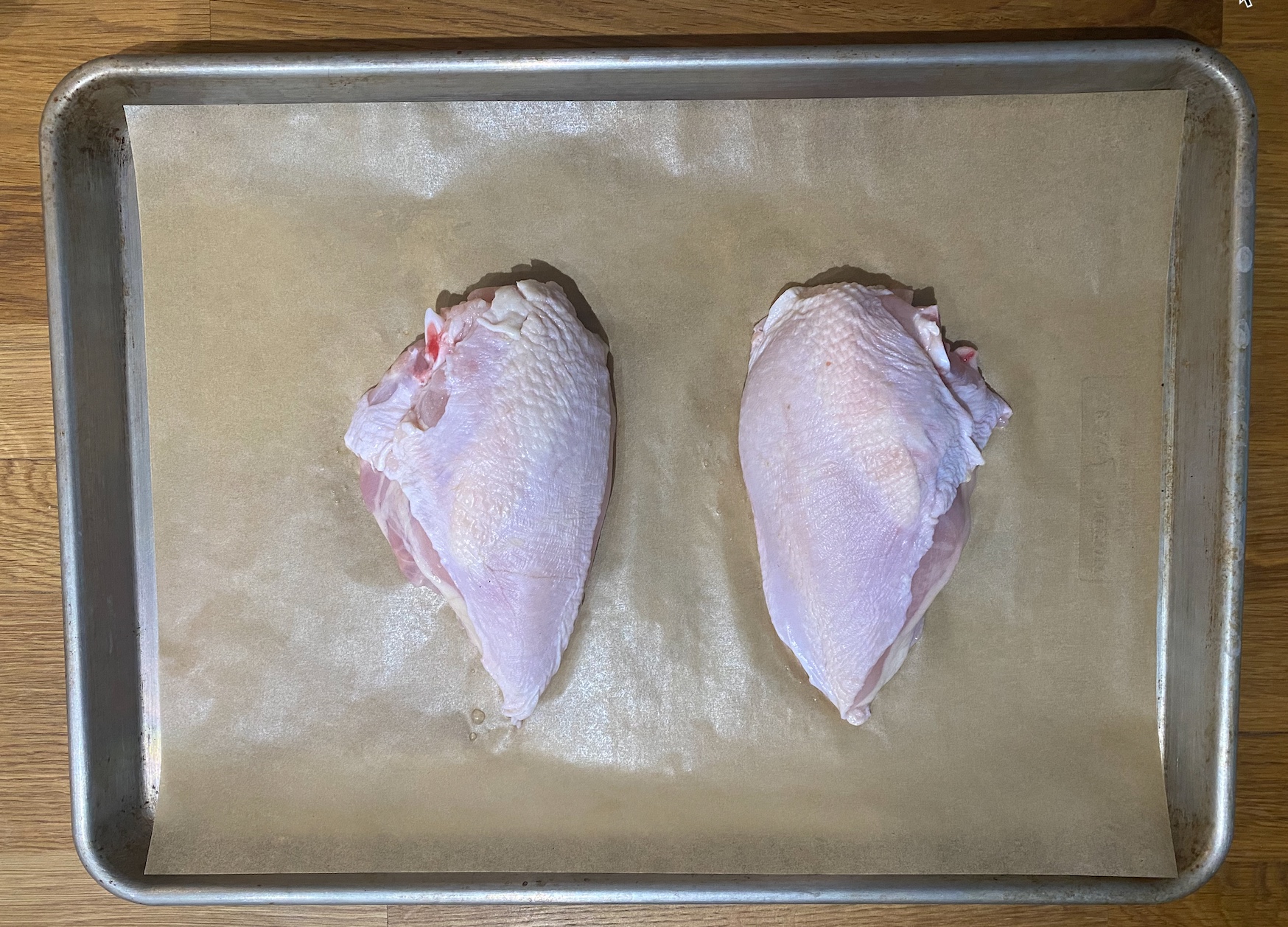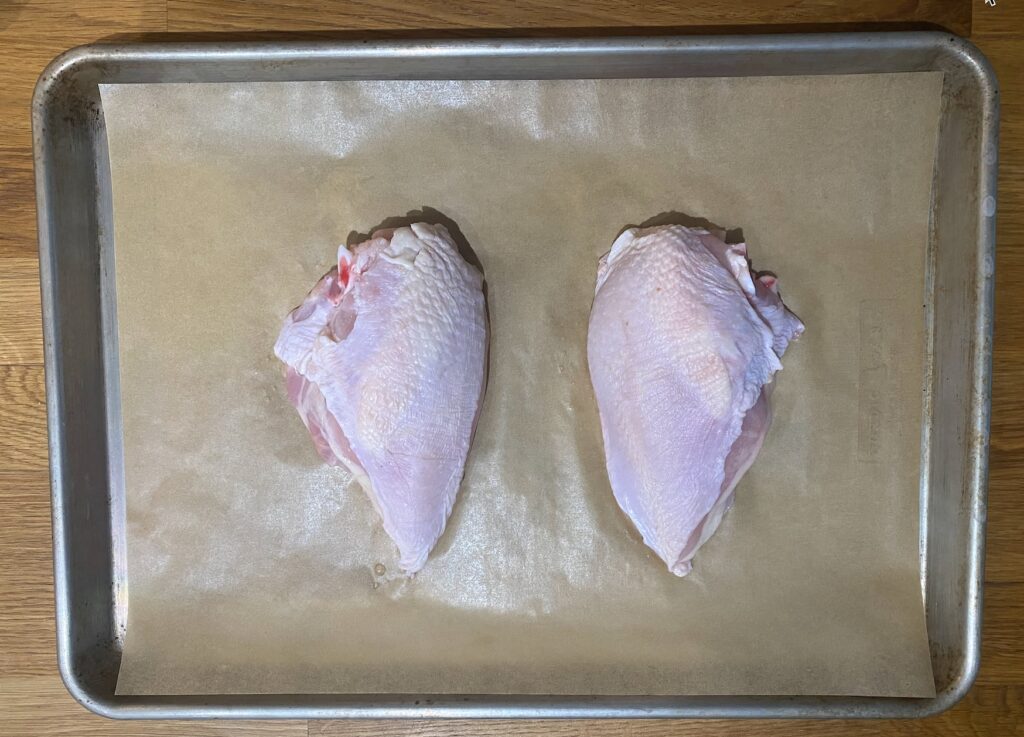 Bake for 40 – 45 minutes or an internal temperature reading of 165 F Degrees, then your chicken is ready. You can even use the convection setting if you want crispy skin, assuming you will eat it. You can also put it in your Air Fryer. It should look something like this: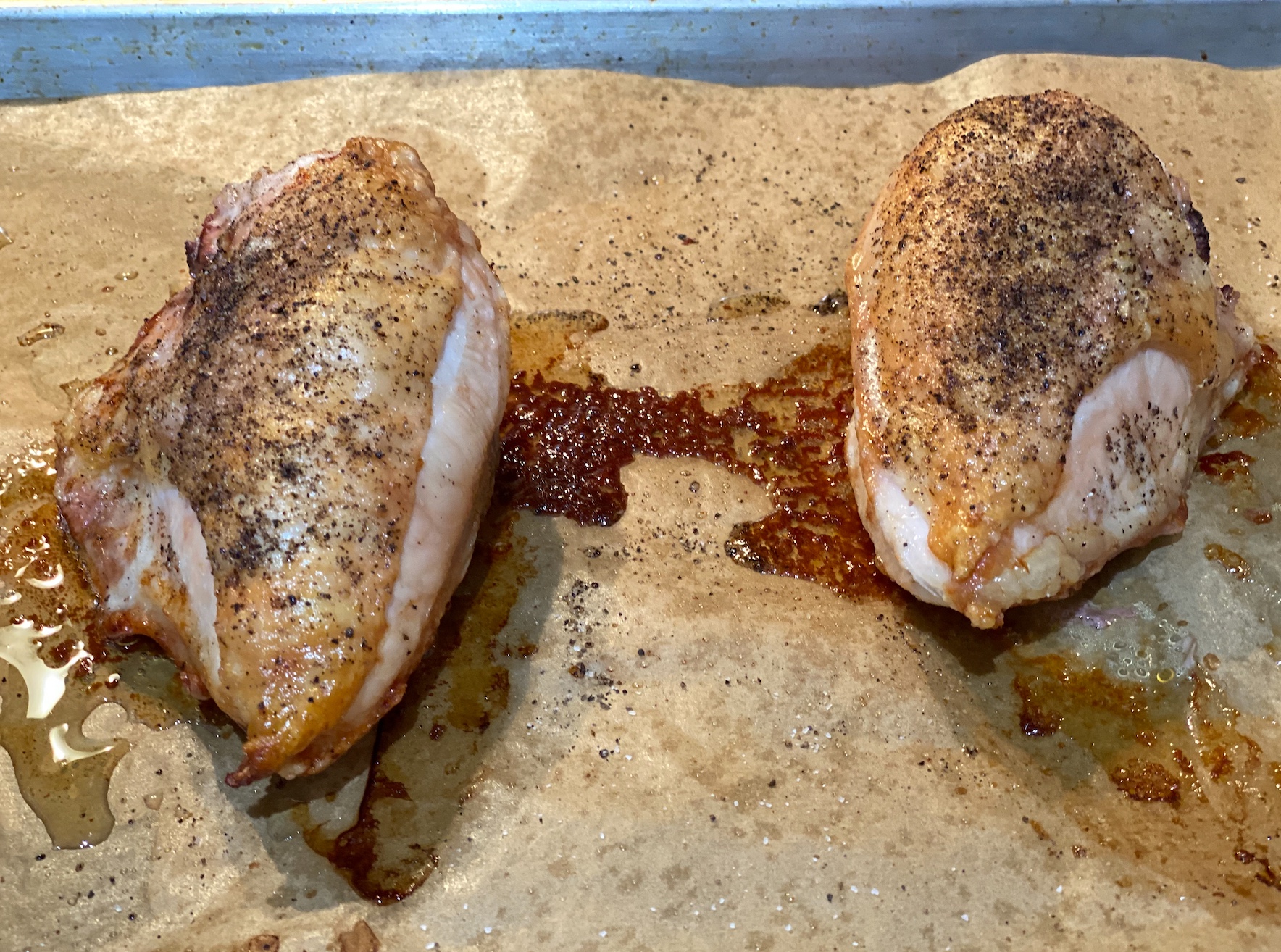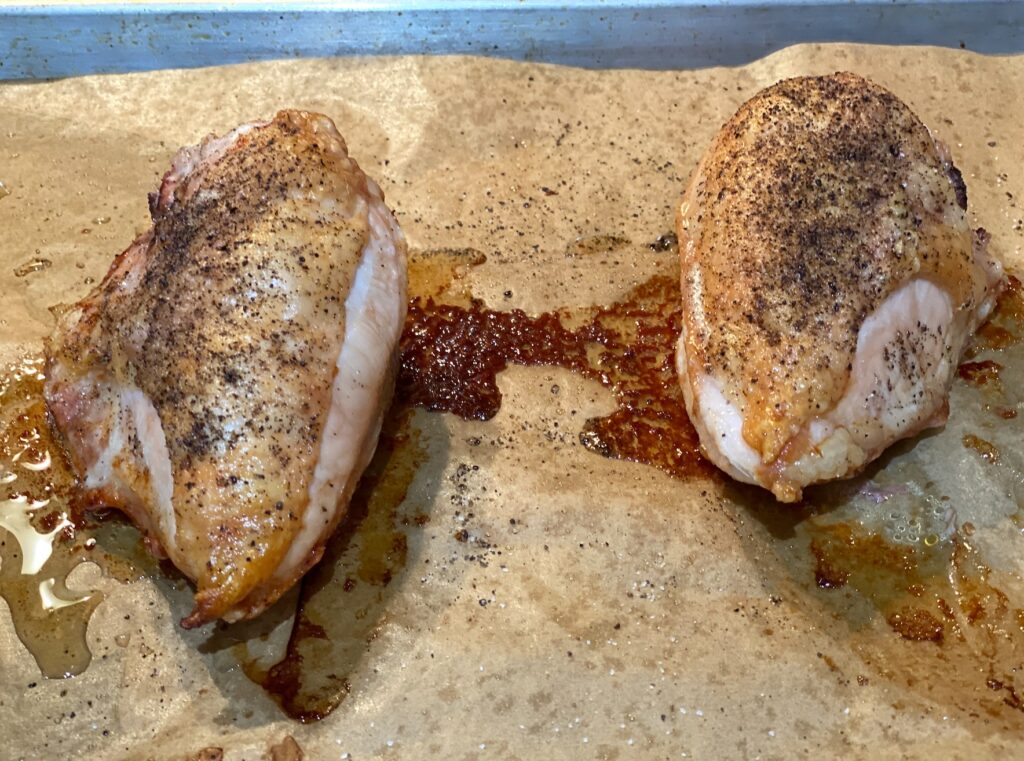 The idea behind this simple recipe is that you can either serve this simple roasted chicken breast with your favorite sauce like my Feta Cream Sauce, or my Egg Lemon (Avgolemono) Sauce. You can also cool the meat, cut it into cubes and add over your favorite salad, make your favorite chicken salad, or add to soups.