I miss potato salad, especially my mom's simple Greek potato salad. It had only 3 ingredients: potatoes, green bell peppers, and green onions all blended with creamy mayonnaise. I have tried making keto potato salad with cauliflower, and that seems to work also, however, hearts of palm really give this an authentic taste and feel. My faux potato salad will hopefully fool you as well.
If you don't know what the hearts of palm are, well, that is what they are… they are the heart of the palm tree. Of course not all palm tree hearts are edible. Only about 10 out of the 2,500 species are edible, or I should say harvested; depends on the country of course. Here is the Cloud Forest Palm: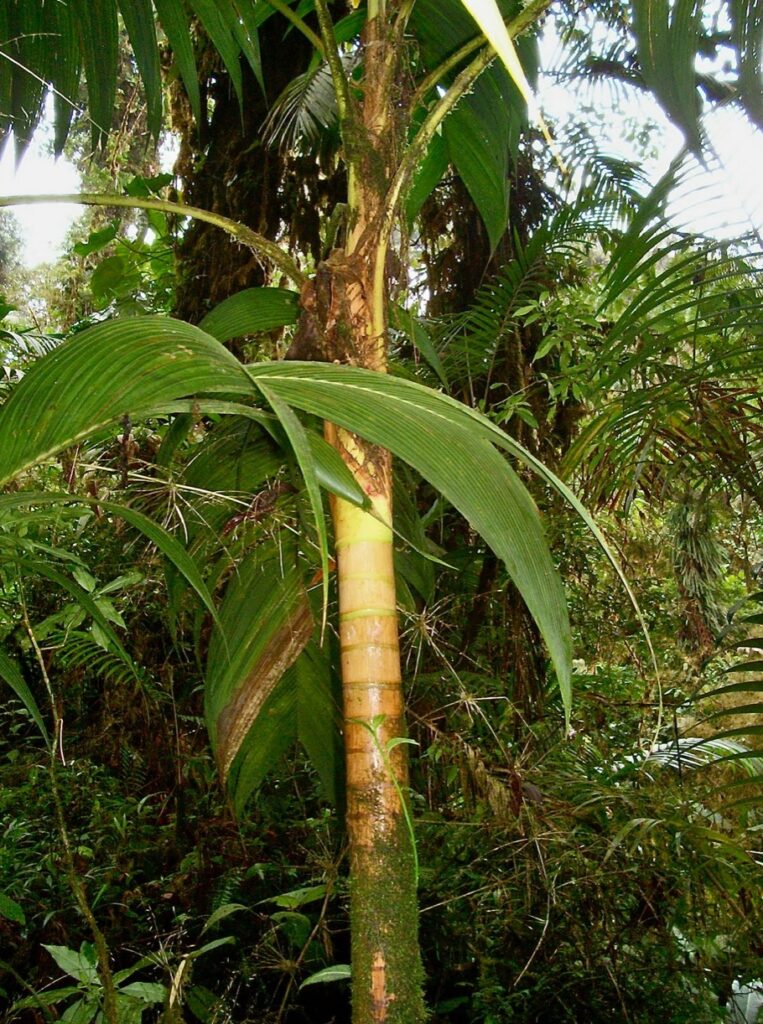 Here are the harvested palm hearts that are removed from the tip of the stems.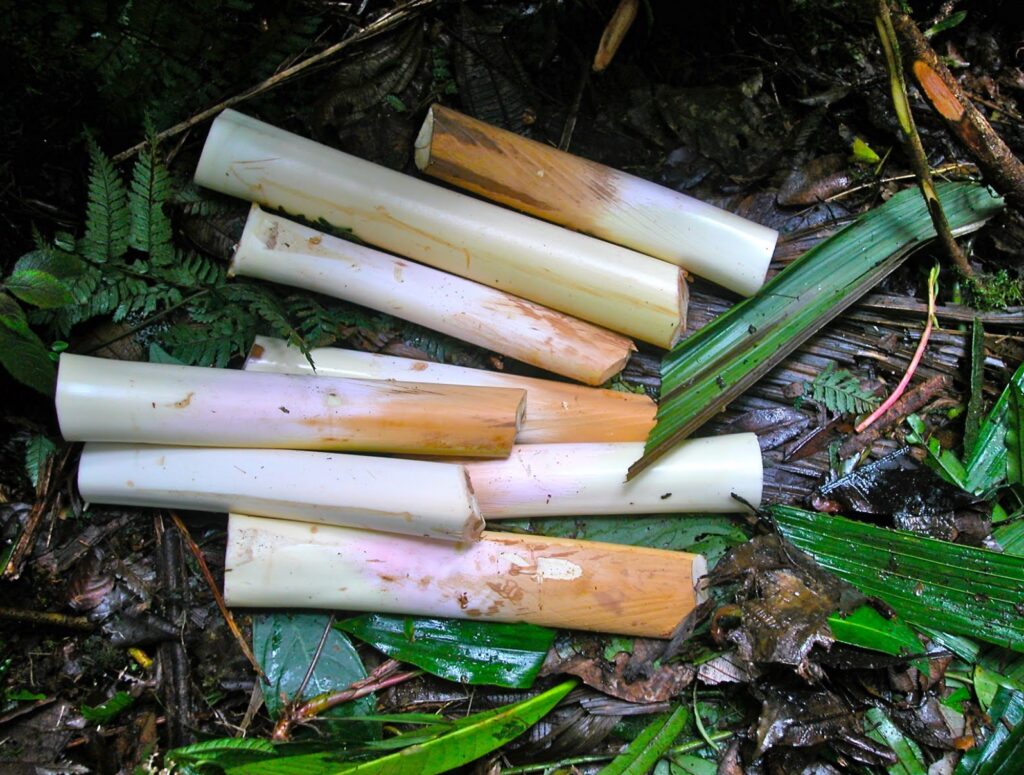 And here are the beautiful cores of the palm stems: The hearts of the Palm.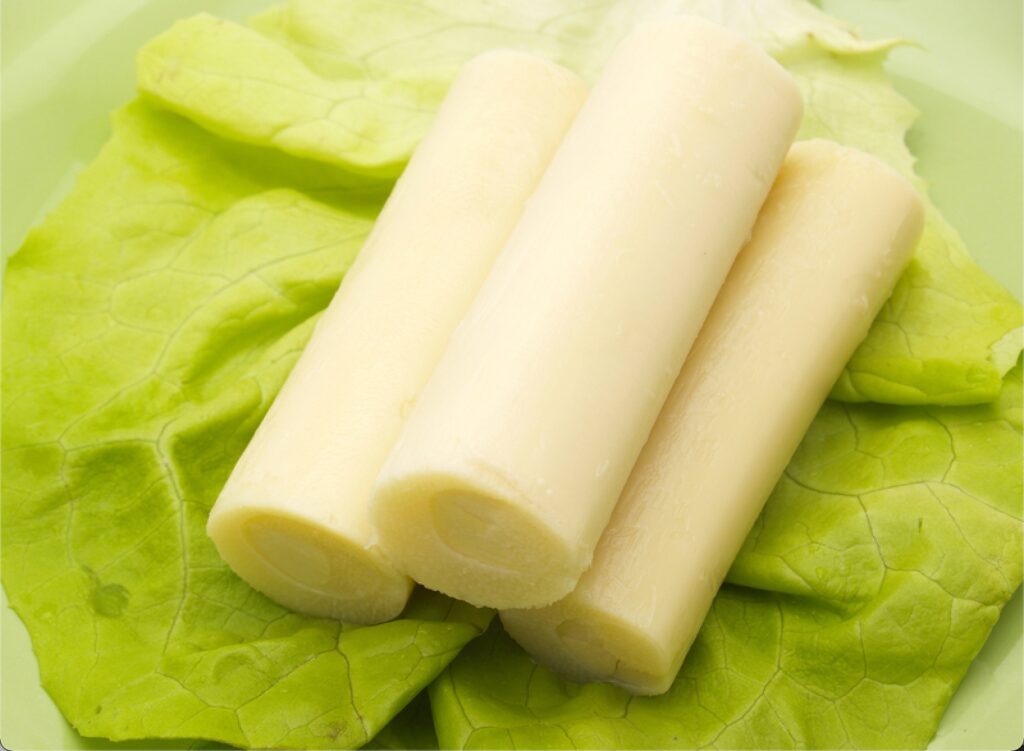 I use this Hearts of Palm salad as a base layer to my Greek Salad USA recipe. Try them together for a delicious and satisfying meal.