I love the flavor and texture of kale, however, it helps if you soften the kale first, using either lemon or salt.
In other words, after you chop or slice your kale, place it in a bowl and either sprinkle salt or the juice of 1/2 a lemon. Then mix well and let it sit for 10 minutes. It softens it up, instead of chopping it and eating it directly.
I will use the entire leaf if I am cooking this type of kale, otherwise, I remove the stem. Here's how: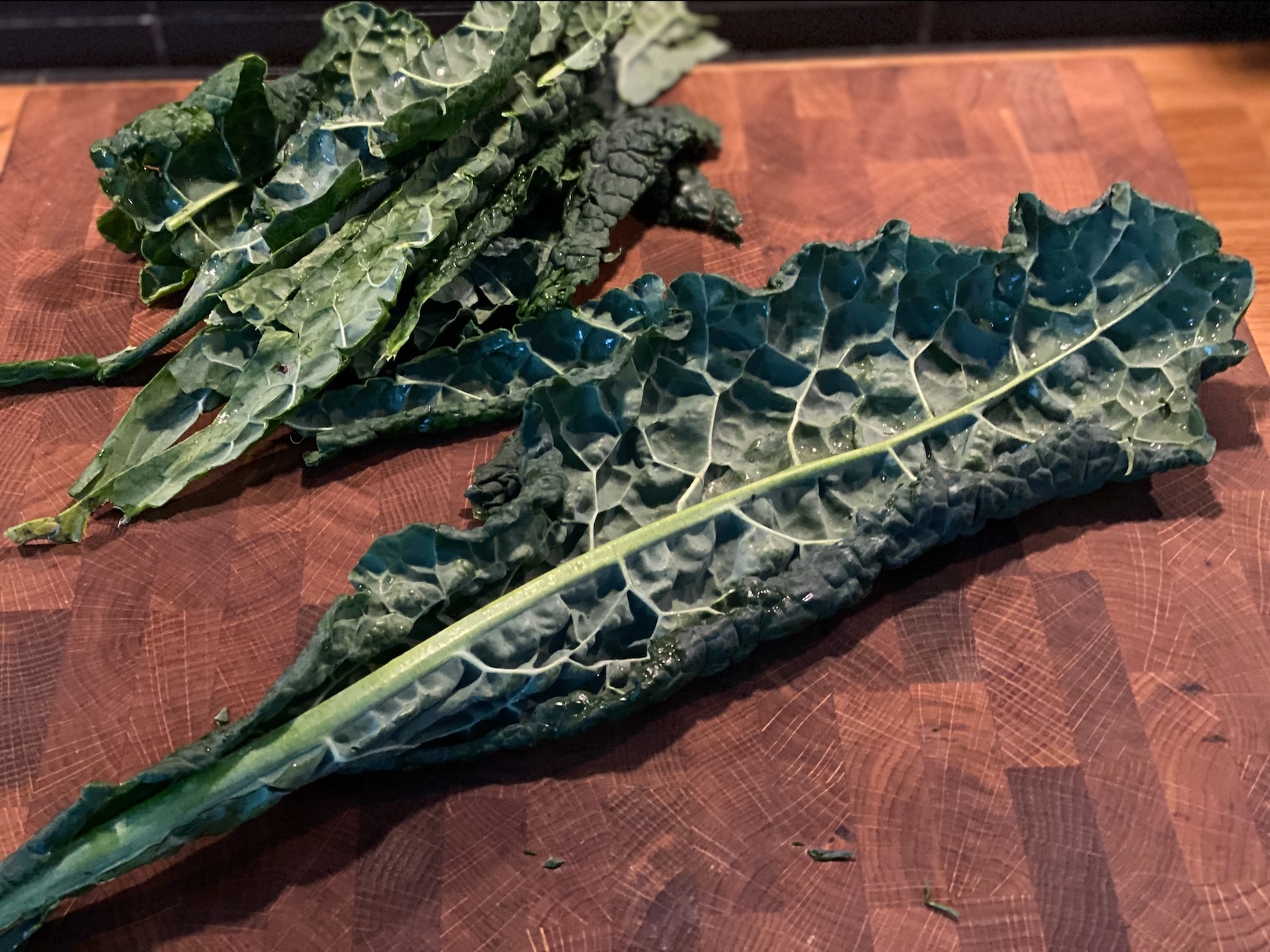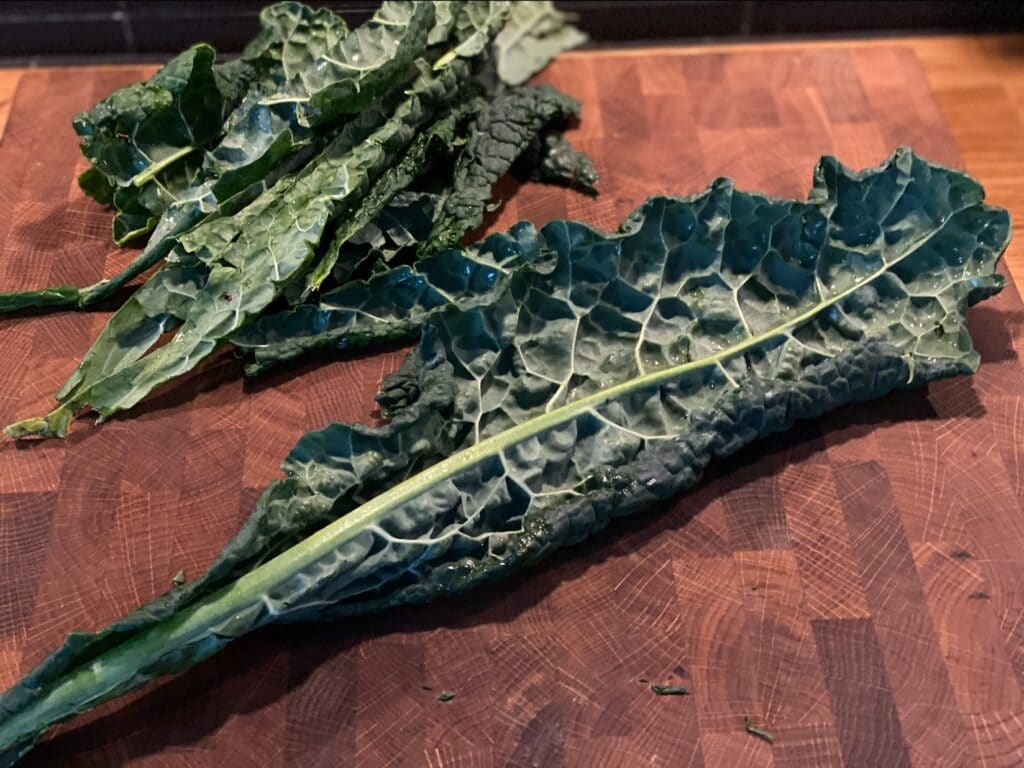 Using the point of your knife, run your knife along the vein for a nice clean cut.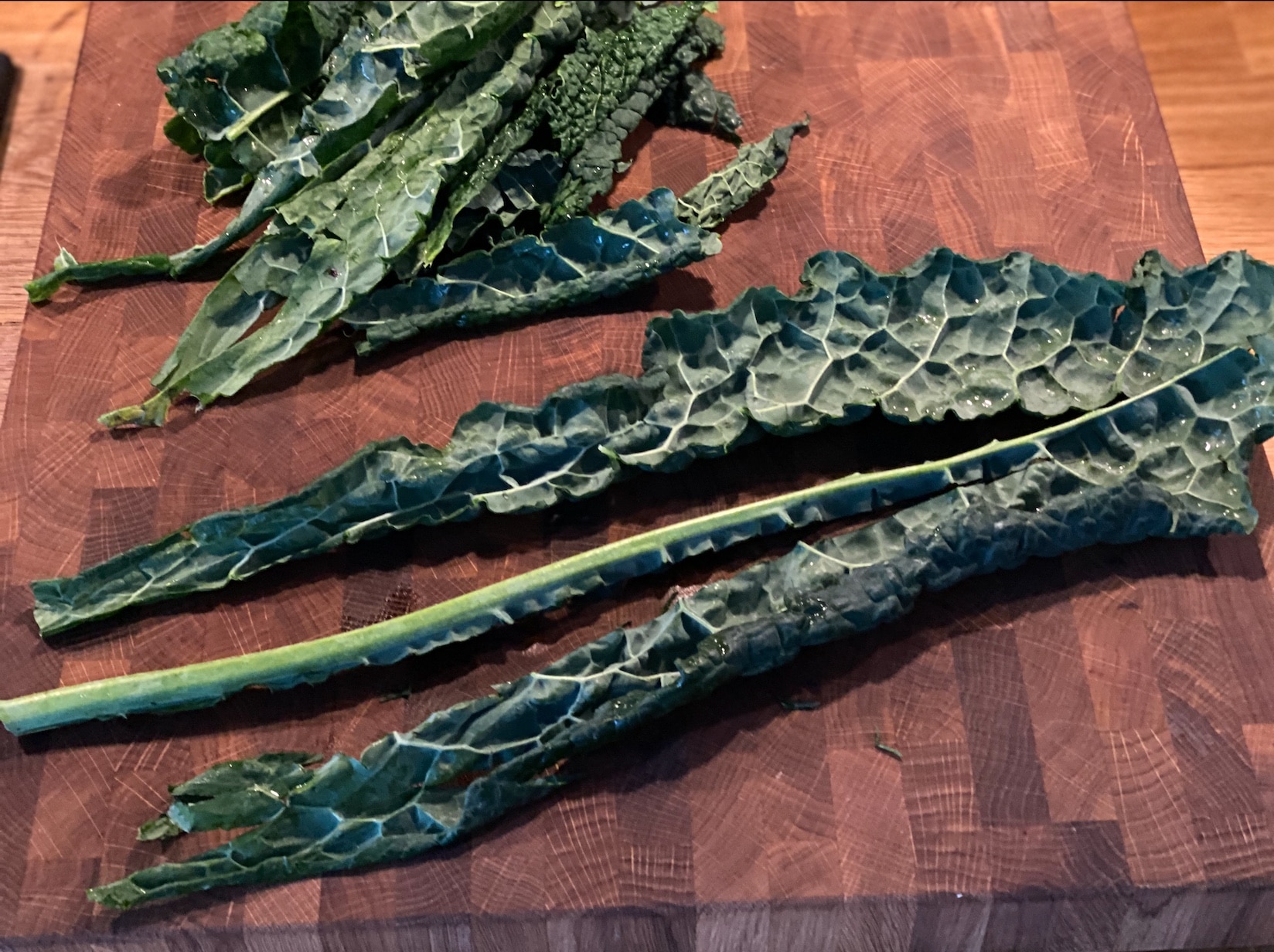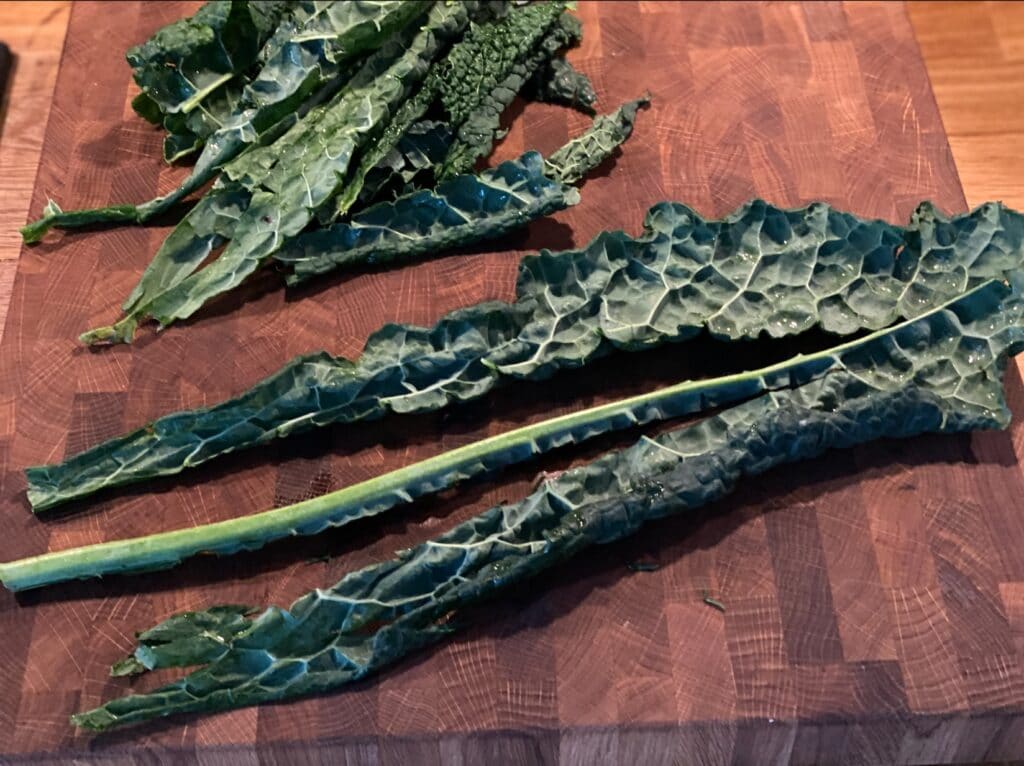 You can either discard your stems (God forbid) or save them for homemade vegetable stock.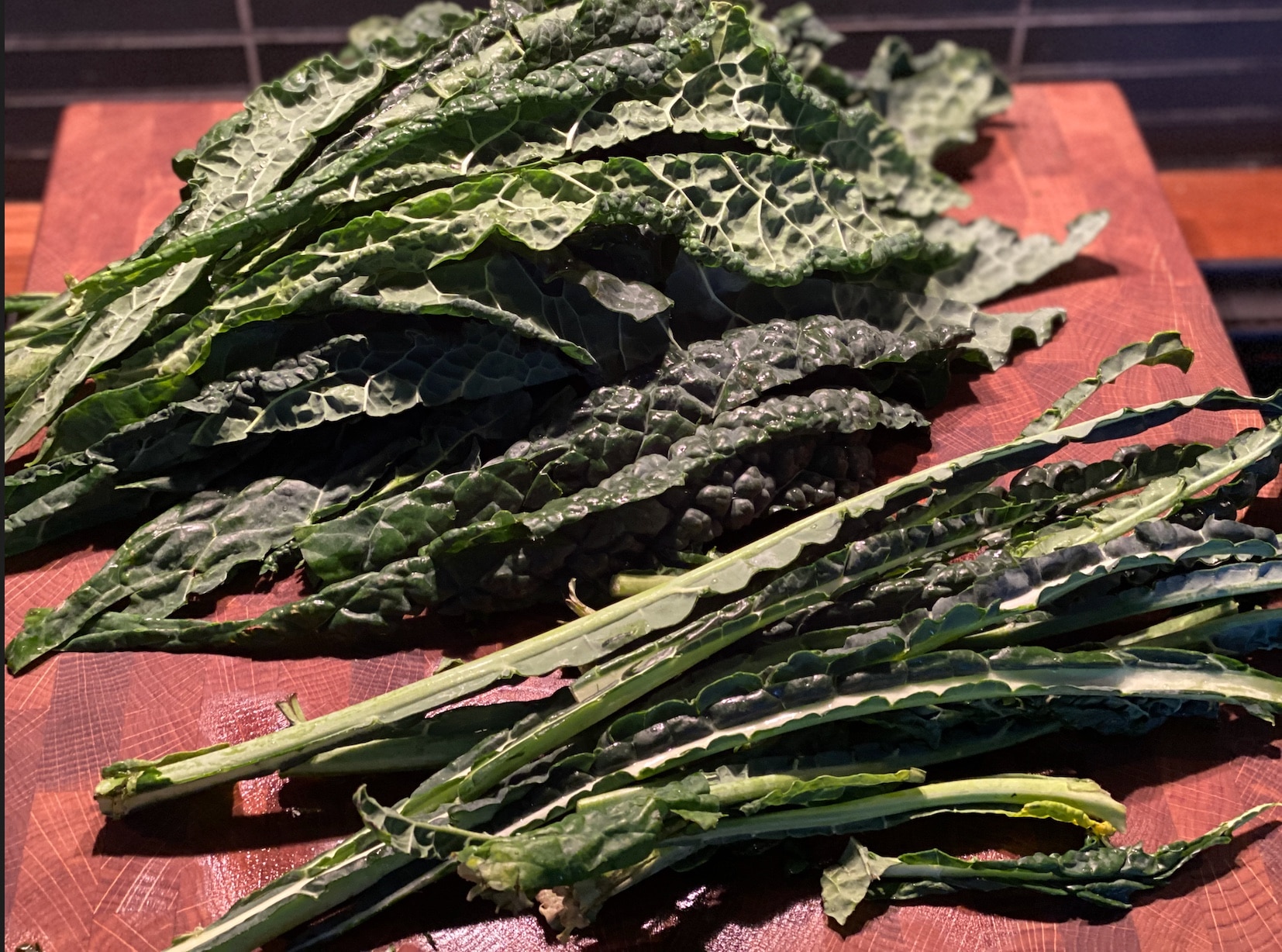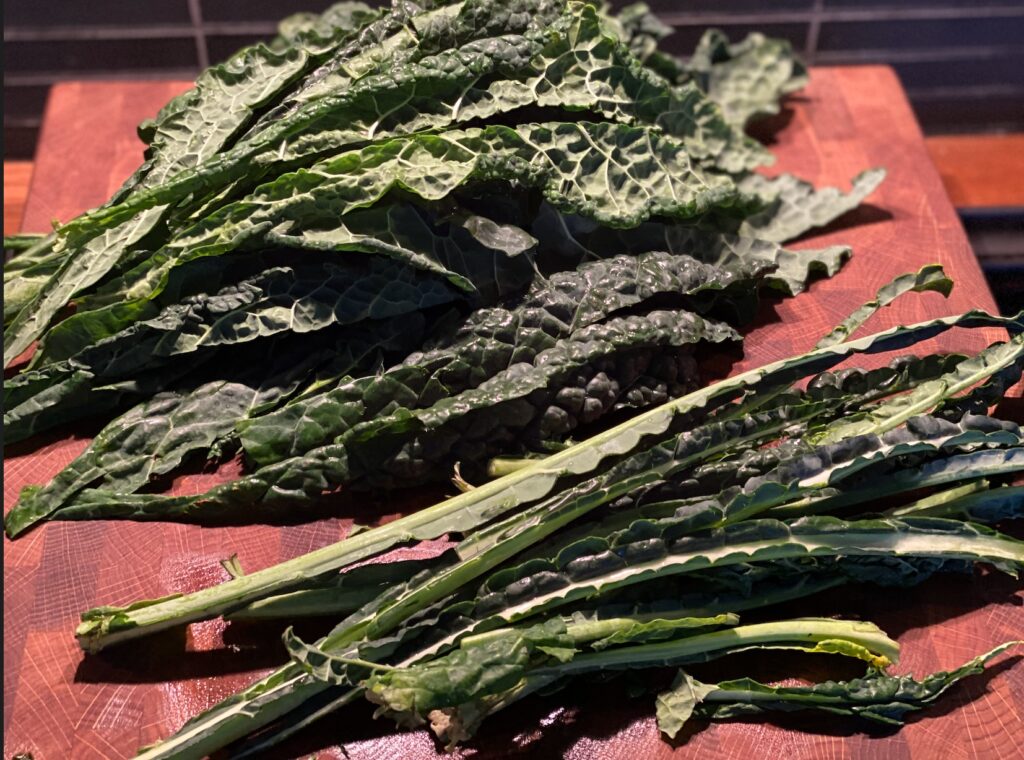 You can either use lemon or salt to soften the leaves. I used the juice of 1/2 a lemon for this recipe and I let the kale sit for 10 minutes.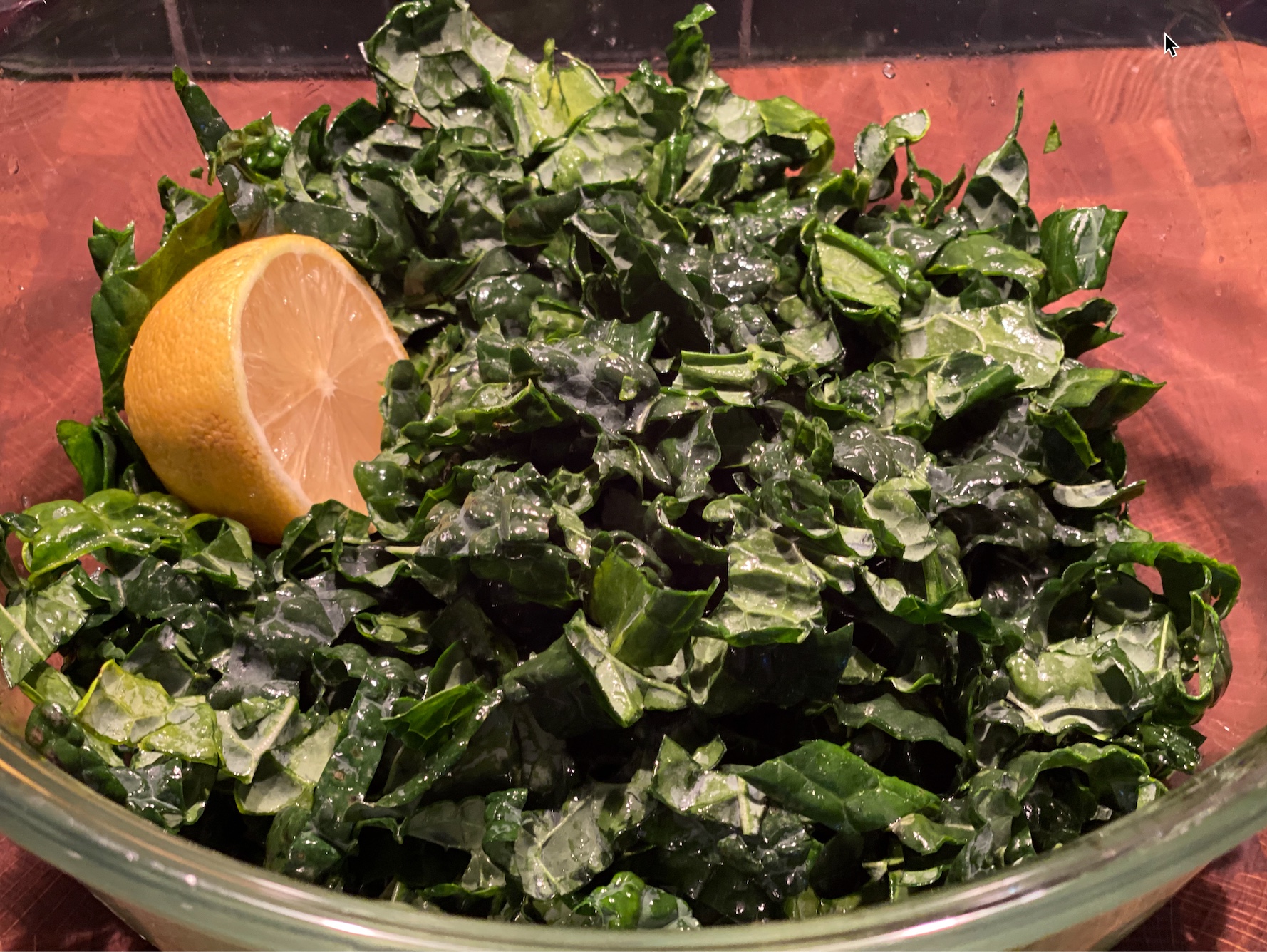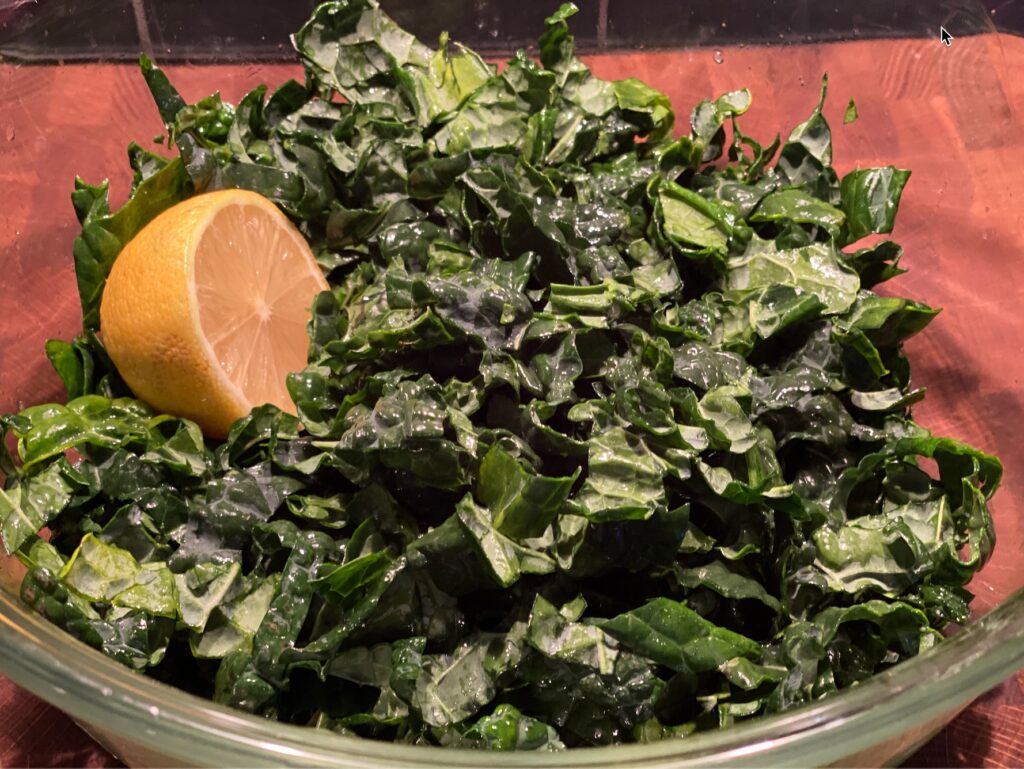 For this recipe, I used cherry tomatoes, a Persian (or mini) cucumber, Greek Pepperoncini peppers, Kalamata olives, Feta cheese, and dried oregano. Use my Greek Vinaigrette dressing for this salad recipe.