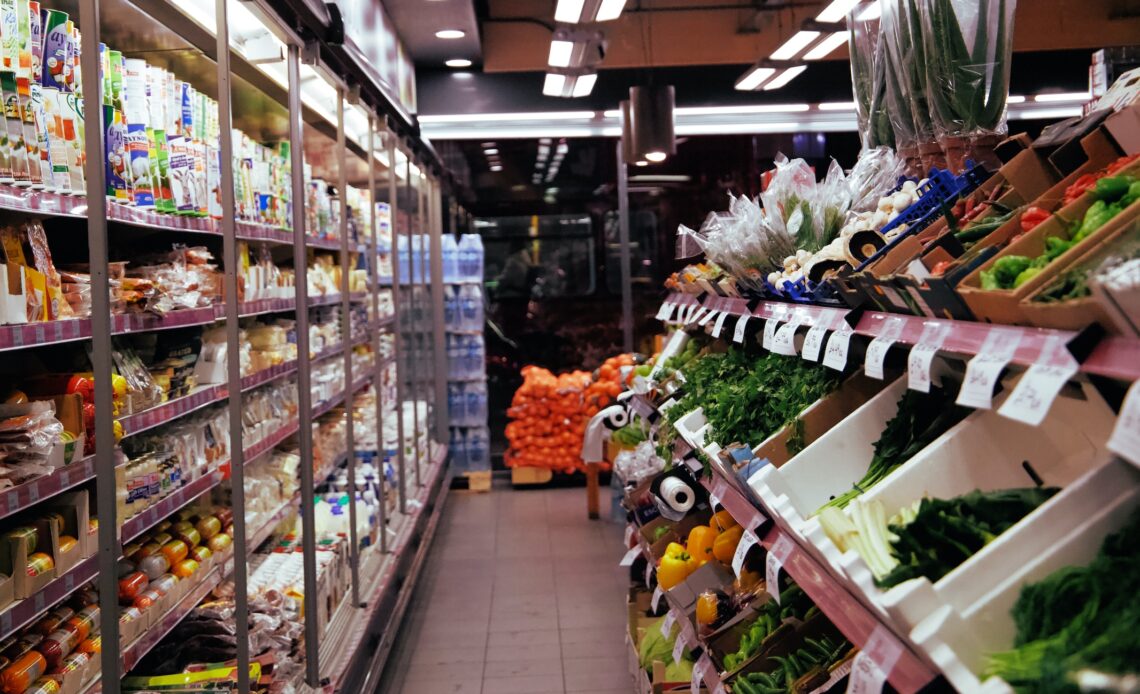 The most important things when it comes to the Greek Keto Diet is having the right ingredients on hand. Below I will list the most important food items that you need when you start your Diet! However, as you read my shopping list, don't go out and buy it all at once. This list is to give you a comprehensive look at what makes up the Greek Keto Shopping List. You will immediately notice that there are no processed foods on this list; instead, you will find only Whole Foods
Vegetable
What makes this Greek or Mediterranean is the Arugula, Eggplant, Okra, garlic, Green Onions, tomatoes, romaine lettuce the zucchini. Of course Greeks eat the rest of the vegetables as well, but these seem to be the vegetables I have on on hand.
Arugula (Roka)
Asparagus
Broccoli
Cabbage
Carrots
Cauliflower
Celery (regular)
Celery (Greek/Asian)
Cucumbers
Eggplant
Garlic
Green Beans
Green Peppers
Red Peppers
Mushrooms
Okra
Green Onions
Onions (red preferably)
Romaine Lettuce
Tomatoes
Zucchin
Greens
Although many people say don't boil greens, because you just throw out the nutrients! In Greece, my grandmother would always boil the greens and then we would enjoy the green broth as a tea, with a squeeze of lemon. Truly an unbelievable and healthy tea. So not only would we get the vitamins and minerals from the greens themselves, we would enjoy the vitamins and minerals left in the broth. You just can't go wrong with this process. Also, keep in mind, you can't just sauté dandelions for 2 minutes, like you can with spinach. You need to cook or even steam them longer since the stem can be tougher than that of the spinach.
Beet Greens
Chicory
Dandelions (red and green)
Spinach
Swiss Chard (all types)
Fresh Herbs
Greeks love their fresh herbs. My mom would keep the following in the refrigerator at all times: parsley, dill and green onions. I don't ever remember my mom, NOT having these items on hand. She would also keep extra dill in the freezer as back up. She would take the bunch of dill, wash it, then chop it and store it in the freezer for up to 6 months. She would do the same with the parsley (flat leaf of course, never curly, because we only have the flat leaf parsley in Greece). She would wash the bunch of parsley, dry it, and the put in plastic bags directly in the freezer. She would then cut the frozen parsley on the cutting board and use it directly in the food. Of course frozen parsley cannot be used for garnish; don't even try. But it goes great in cooked food.
Chervil (cousin of Parsley)
Dill
Fennel fronds
Mint
Oregano
Parsley
Rosemary
Fruits
Greeks eat so much fruit, however, in Greek keto, you have to limit your fruit intake to only 3 fruits… actually berries.
Blueberries
Raspberries
Strawberries
Dairy
Full fat dairy product, never low or no fat dairy products is the key to success on Greek keto. Not only does it meet your fat macro nutrients, things just taste so much better.
Feta Cheese
Graviera (Similar to Gruyere)
Kaseri
Manouri
Mizithra
Strained Yoghurt (Greek; cow or sheep)
Meat & Poultry
Try to get grass-fed beef, lamb and veal and poultry that has not been raised with antibiotics. In our house, lamb was preferred over beef, and we never ate pork. Not for religious reasons, but rather due to my father's upbringing. I suspect my paternal grandfather who was born around 1887, and who lived side-by-side with Muslims until the 1923 Greek/Turkish population exchange, was probably influenced by his Muslim neighbors who didn't eat port. He would tell my grandmother it wasn't a clean animal. Thus, it stuck with my father, and then the idea transferred down to me. I personally eat a lot of chicken, beef, and turkey bacon and get by; however, traditional pork bacon is the preferred on Keto diets.
Beef
Chicken
Lamb
Pork
Turkey
Veal
Fish & Seafood
Coming from a Greek island, Fish and Seafood is the main protein in our diet. And trust, my father could have eaten fish and seafood 365 days a year and not be bored. The Aegean Sea produces some of the best fish in my opinion. Not sure if it is due to the cold waters of the Aegean or the saltiness of the sea; either way, I love the Greek seafood and fish.
Anchovies
Cod
Crabs
Grouper
Halibut
Lobster
Mackerel
Monk fish
Mussels
Red Snapper
Octopus
Sardines
Scallops
Sea Bass
Shrimp
Squid
Breads
Grains are an important part of the Mediterranean and Greek diet, however, on Keto this is not an option. You just must find your best tortilla/wrap recipe and bread recipe and adjust it to your liking.
Keto Pita
Keto Rolls
Nuts
I personally cannot live without nuts. I eat nuts daily and have learned to do so from my father. My mom always had walnuts, almonds, and pistachios on hand. I enjoy nuts and they are an easy and portable snack.
Hazelnuts
Nuts
Almonds
Pine Nuts
Pistachios
Walnuts
Oils &Fats
The number one fat on this diet is Extra Virgin Olive Oil. Please read my blog on Olive Oil as this is an important aspect. In Greek houses, we don't have any recipe that uses 1 tablespoon of olive oil. At minimum, we would use ¼ cup of olive oil to begin with, if not use a whole cup. On Keto, you can use ghee and that truly makes food taste great as well.
Butter
Clarified Butter or Ghee
Olive Oil (Extra Virgin)
Tahini (Sesame paste)
Pantry Items
These are traditional pantry items that are important to the Mediterranean and Greek keto lifestyle. You can adopt to your liking, however, keep in mind, this is the foundation. Start fro here and then add as you go.
Baking Powder
Baking Soda
Canned Tomatoes
Capers
Garlic powder
Ground Almond Flour
Olives (green and balck/purple)
Orange Blossom water
Pickles (Cauliflower, cucumber, peppers, garlic)
Rose Water
Rosemary (Dried)
Tomato Paste
Spices
I hate bland food, and so should you. Keep these spices on hand and use them lavishly and liberally. Some items like mint and oregano, you can even buy fresh and the dehydrate yourself, giving you some of the best tasting herbs in your pantry.
Allspice
Black Pepper
Cinnamon
Cloves
Cumin
Dill (dried)
Mahlap
Mastic
Mint (dried)
Nutmeg
Oregano (dried)
Paprika
Red Pepper Flakes
Saffron
Sea Salt