I know, I know, Tamagoyaki is Japanese and Gyeran Mari is Korean, however, my Greek twist to this Asian flat-rolled omelet will hopefully get you to broaden your morning egg cooking techniques.
On Greek Keto or any Keto and Low-carb diet, most of us rely on different kinds of egg dishes. This takes the traditional Tamagoyaki technique and then I top with some feta cheese, salt, pepper, and chopped fresh parsley.
It is best if you have a square non-stick pan, however, I always made mine in around one before I purchased the square pan, and it worked just fine; it did the trick. You really need it; but, if you want it to look 100% like Tamagoyaki or Gyeran Mari, then get yourself a square pan.
There are a few steps involved in making the perfect square and rolled omelet, including patience and time. Start by whisking your eggs and mixing in the red bell pepper.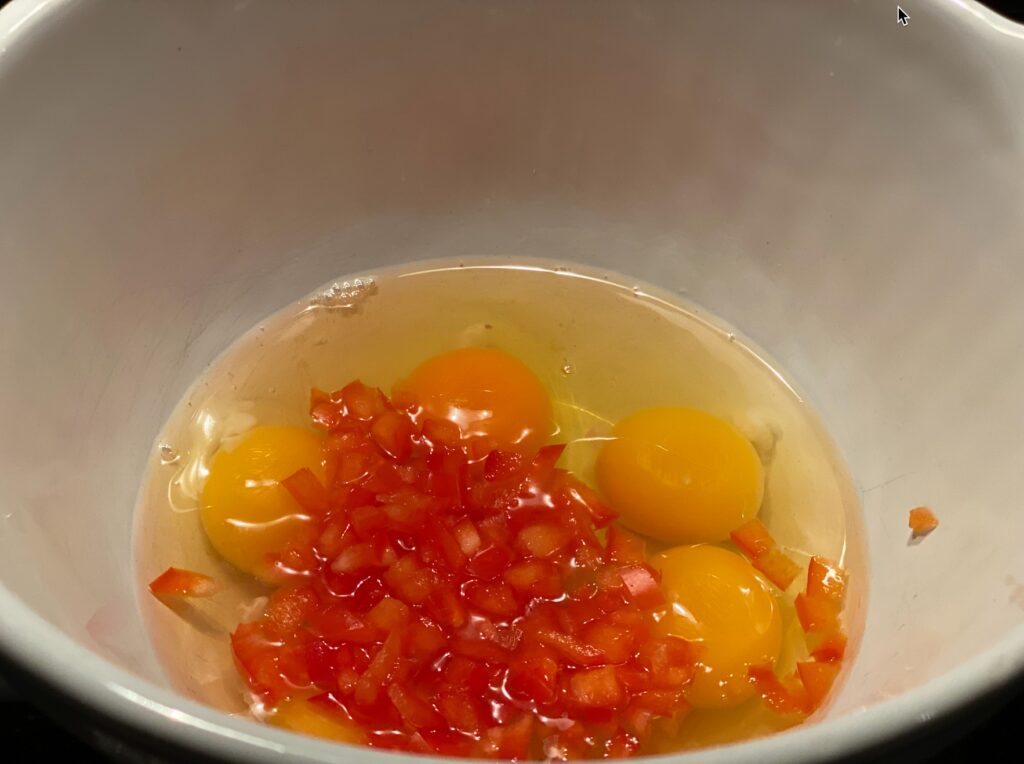 First, you start by greasing the pan and laying 1/3 of your mixture into the man and very low heat. As it sets, with your 2 spatulas in hand, you start from one side and move towards the middle, away from you, each time turning and rolling towards the center.
You eventually have to pull the omelet back towards you, which leaves more available pan space on the other side. Add more ghee or oil to ensure the pan is greased, even though it is non-stick. This is the side that you add the next 1/3 of your mixture, and the mixture should connect with the recently rolled omelet. Let it set.
Roll again towards the middle; re-grease the other side and add your final 1/3 of your mixture. By now your roll should be looking like a square. Ensure that no side is ever burned or browned. By the time you get to the end, you should seal the omelet with your last rollover.
You then remove it, place it on a cutting board and let it rest for 1 minute. Take a sharp knife, not a serrated knife, and slice it into 1-inch rolls.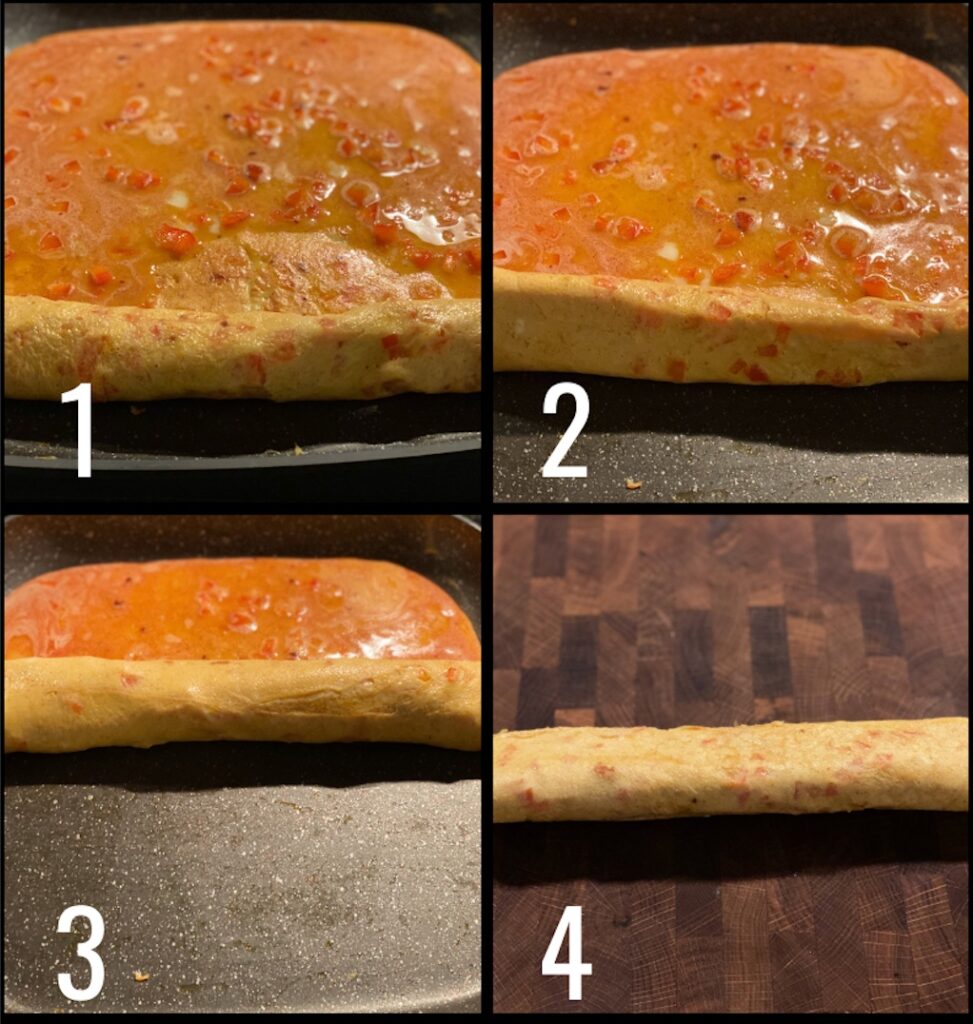 You need to let the rolled omelet rest on the cutting board for at least 2 to 3 minutes. It will make it easier to cut, so you don't tear your masterpiece.